Cloud-first Healthcare services for accelerated value
Enhancing the patient experience and driving innovation lie at the heart of delivering value-based care. Firstsource Healthcare Cloud services helps Providers accelerate digital transformation to achieve these objectives.
At the front end, our Cloud-first Healthcare solutions and services help Providers enhance patient engagement – across Pre-service, Eligibility & Enrollment and Recovery – improving patient satisfaction and experience. At the back end, they power mission critical operations and drive data management at scale. 
Scalable and easy to implement, you can operationalize our solution within a matter of weeks.  The Cloud offering includes a business analytics layer to deliver actionable and contextual intelligence when and where it's needed, optimizing decisions and maximizing impact.
Unlock the power of Healthcare Cloud Solution:
Explore our offerings
Meet customer needs at every touchpoint to deliver fulfilling experiences.

Insurance Verification

Pre-Service Solution
Reduce denials and improve Point of Service (POS) collections through real-time insights into co-pays, deductibles, and other relevant data.

Prior Authorization Services

Pre-Service Solution
Turbo charge revenue cycle processes and improve patient experience

Patient Pre-Registration

Pre-Service Solution
Enable patients to complete the registration of pre-scheduled services when and where it's convenient for them using web-based self-service platform.

Insurance Discovery

Eligibility & Enrollment Services
Combine innovative technology with the human touch to explore every coverage option and Payer source for patients.

Financial Assistance Screening

Eligibility & Enrollment Services
Help uninsured and underinsured navigate government and charity programs. Simplify and accelerate the financial assistance process with digitized screening.

Finance Assistance Enrollment

Eligibility & Enrollment Services
Identify and support patients through digitally enabled financial assistance screening and enrollment processes to achieve higher conversion rates.

Digital Document Submission

Eligibility & Enrollment Services
Accelerate outreach and electronically gather supporting documentation to fast-track processing.

Patient Engagement Portal

Receivables Management
Take an omnichannel approach to communicating with patients. Boost engagement levels and improve the patient financial experience

Receivables Workflow Platform

Receivables Management
Deploy a unified console for associates to seamlessly mange omnichannel communication and collect customer payments.
See how we bring it all together
Firstsource Healthcare Cloud solution includes an entire stack of digital-first patient engagement and Eligibility and Enrollment services. They are specifically designed to uncover missing patient information and enhance engagement with patients across their journey, dramatically improving patient satisfaction as well as financial performance for hospitals.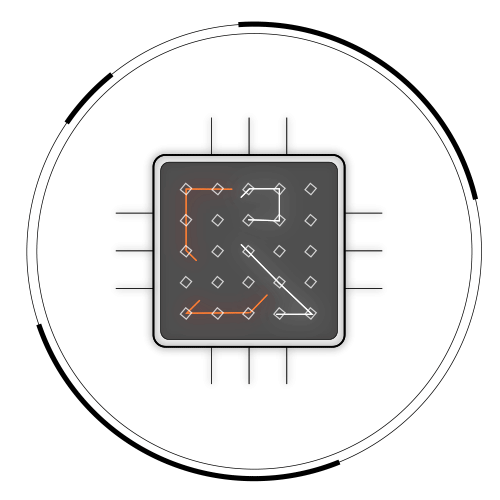 Pivot to Intelligent Automation
Healthcare Provider systems are already under pressure from exploding administrative costs, growing staff burnout, and evolving patient expectations. It's time to challenge the status-quo with Intelligent Automation. Intelligent Automation marries Process mining with Visual Dashboards, Predictive Analytics, AI & ML to drive enterprise-wide process transformation, innovation and growth.
Our innovative RCM platform offers an entire stack of digital-first patient engagement and Eligibility and Enrollment services. The cloud-native model makes it easier for healthcare organizations to drive operational efficiency and enrich patient experiences while enabling security, compliance, and ease of interoperability.