Create a digital front door. Improve onboarding and intake
Providers are prioritizing the pre-arrival registration process to reduce onsite registration staff costs and enhance the patient experience at the point of clinical service. Also, failing to adequately collect patient balances in the pre-service stage decreases the probability of collecting, as patients are less motivated to pay once the services have been rendered.
Firstsource Healthcare Cloud: Patient Pre-Registration Services offers a web-based self-serve engagement platform allowing patients to validate insurance coverage, confirm/correct demographic information, and view/pay estimated out-of-pocket expenses.
The system integrates with existing systems from across a spectrum of technologies and allows hospitals to:


Enable self-serve options

Increase pre-service collections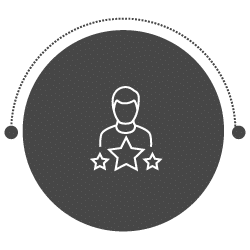 Improve patient experience

See how we bring it all together
The holistic Firstsource solution includes an entire stack of digital-first patient engagement and Eligibility and Enrollment solutions. They are designed to uncover missing patient information and enhance engagement with patients across their journey, dramatically improving patient satisfaction as well as financial performance for hospitals.
Our cloud-first solution supports omnichannel outreach with a self-serve engagement platform and enables Healthcare Providers in increasing pre-service collections.