Rural hospital leaders are not new to Revenue Cycle Management (RCM) issues such as staffing shortages, higher uninsured rates, and claims reimbursement limitations. What is new is how Covid is exacerbating these challenges in new and unforeseen ways.  Servicing an older population with chronic conditions and shifting resources from high margin services to essential care is squeezing already thin operating margins.
That's not all. Changing Payer regulations and a hybrid work model are compounding revenue cycle complexity. How can rural hospitals maintain profitability and improve financial stability amidst this unprecedented pressure?
Fiscal resilience in the Covid era
Providers, including rural hospitals, have focused primarily on elevating clinical care.  In the new normal, hospitals will need to focus equally on driving efficient revenue cycle operations as it could make the difference between thriving and shutting down. Zeroing in on these three hospital business office management areas can help bolster the revenue cycle.
Optimizing total cash on hand: Rural hospitals operate on tight budgets with little or no financial cushion. Prior to the onset of Covid, Rural Prospective Payment System (PPS) 26-50 bed hospitals had only 21.3 days cash on hand (median) and rural Medicare Dependent Hospitals (MDH) hospitals only 28.4 days (median). The global health crisis is deepening the cash crunch.
Prior to the onset of Covid, Rural Prospective Payment System (PPS) 26-50 bed hospitals had only 21.3 days cash on hand (median)
Solution: Identifying and plugging bottlenecks or inefficiencies in the billing process is key to maximizing cash on hand. Begin by streamlining the denial management process to proactively mitigate denials and facilitate swift and proper insurance adjudication. In addition, identify root cause of denials and address upstream issues (prior to billing) to further enhance outcomes. For instance, you can empower the registration team to recognize and address denials related concerns before the patient is discharged.
This means using digital systems to engage patients prior to arrival. Utilizing digital patient communication not only helps Providers communicate with patients early on in their healthcare financial journey but also in a manner that patients prefer – on a channel of their choice. This results in significantly enhanced patient experience and satisfaction.
Care coverage and customer service: While rural hospitals typically serve a large proportion of uninsured patients, Covid-related job losses are further driving up the number of uninsured. Add to this the fact that patients are the third-largest Payer behind Medicare and Medicaid. It's easy to see why insurance discovery and pre-registration are vital to RCM success, especially for Providers with a legal obligation/mission to serve unfunded patients.
Solution: Deploy a digital Point-Of-Service (POS) solution to provide the same level of co-operation, engagement, and communication with patients that is typical in a face-to-face setting, maximizing collections outcomes. Such a solution enables your Eligibility Services employees, POS Collection associates, and registrar to drive efficient patient engagement and screening – both onsite and offsite.
The digital solution / mobile app can be easily customized with your hospital's branding and used to determine patient co-pays and process payments, including self-pay collections and communications (letters or texts). As a result, patients can make payments, update insurance, review statements and file disputes – from the privacy of their homes and at a time convenient to them.
Identify the best-fit partner
Given the need to deploy the solutions quickly and cost-effectively, hospital leaders can benefit from partnering with a proven outsourcing provider. Look for a provider who offers easy to deploy digital solutions along with an outcome-based engagement model. An ideal business office solution should:
Harness Intelligent Automation (a combination of intelligent workflows, Robotic Process Automation and Artificial Intelligence) to seamlessly create a digital front door for patients while optimizing back-office operations.
Leverage denial analytics to proactively prevent denials and rapidly resolve issues, thereby accelerating collections.
Drive omnichannel communication to elevate the customer experience and reduce costs by enabling patients to engage with the hospital on a channel of their choice.
Provide the human touch to patients who prefer voice and support interactions that are too complex for digital channels.
Create a revenue cycle advantage
As patients and rural Healthcare Providers navigate the dynamic environment, optimally combining the right technology, processes and talent will be key to driving revenue cycle transformation. Integrating key functions — from pre-registration and bill estimation to payment planning and billing — into a unified workflow, creates a patient-friendly financial experience and improves recovery. It standardizes the registration process, delivers patient-specific financial guidance, and optimizes ongoing process improvements through analytics.
For hospitals, digital-first denials management and customer service solutions improve hospital revenue cycle results, including reduced cost to secure payments, and lower AR days, bad debts, and revenue leakage. For patients, the services provide increased peace of mind in terms of how they are going to pay for their care.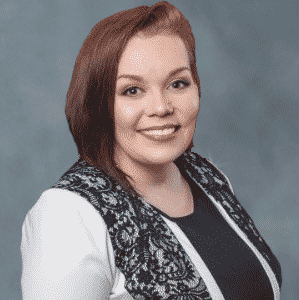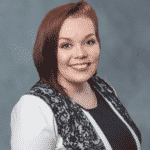 Angela has over 15 years of experience within the Healthcare Revenue Cycle field as an operational leader and subject matter expert for Providers across the healthcare domain. At Firstsource, she is responsible for leading several operations teams across the US and leveraging technological solutions to enhance business outcomes for our clients.