Patient out-of-pocket costs have been trending upward for several years now. High-Deductible Health Plans (HDHP) account for 51% of the US workforce today. Now throw the global health crisis into the mix. A year after the initial outbreak, unemployment levels remain stubbornly elevated and one in four adults say they or a household member had difficulty paying medical bills.
Patients are not the only ones feeling the financial pain. Hospitals have seen a 10% increase in self-pay dollars during the past five years (median) with bad debts growing at an alarming rate of over 30% per year at some hospitals.
As healthcare organizations look for ways to capture more self-pay dollars, they are increasingly realizing that financial interactions form a critical part of the digital patient experience equation. They are becoming more conscious of the gap between what consumers expect in terms of healthcare financial experience versus what is offered to them.
Creating a no-surprise financial experience: 3 things to do
The inability to compare pricing across Providers and gather an accurate bill estimate creates a stressful financial experience, often resulting in low POS collections. Tailoring the experience, by providing custom cost estimates, financial counseling, and payment options paves the way for better access to care and increases patient satisfaction and collections.
How can Providers do this?  Implementing a unified Pre-Access Service Center  – one that unifies technology, people, and processes to streamline registration and patient engagement systems – is the answer.
Implement patient-centric workflows. Putting patients at the heart of Revenue Cycle Management (RCM) is key to improving the financial experience. Doing so requires the support of well-defined, integrated workflows. You can achieve this by introducing automation in your Pre-Access Service Center to enhance efficiency across repetitive tasks, and creating simple, patient-focused workflows to ensure higher compliance.                                                                                                                                                                                                                                                                                                                                                                        When designing the workflows, focus on optimizing efficiency and transparency so your staff can build a relationship prior to care. For instance, pre-access workflows must enable registration staff to contact patients at least three days prior to care to verify insurance, deductibles, and co-payments, run bill estimates, and assess patient ability to pay.                                                                                                        Workflows must also aid staff in determining the most appropriate payment options, generating a customized financial care plan, offering free advocacy services, and pre-registering patients for all approved services.                                                                                 
Train your staff to personalize payment models. Invest in ongoing training to help your staff make the most of the digital workflows and tailor conversations based on patient financial needs. Train them to leverage bill estimation tools to support out-of-pocket discussions with patients and determine whether they should be routed to pre-access/pre-registration, registration, early-out or to a financial counselor.


When staff quickly explain available payment options, patients' ability to make educated financial decisions goes up. So does patient satisfaction and POS collections. Training also builds staff confidence, improving job satisfaction, productivity, and retention.

Implement a seamless financial clearance process. A seamless financial clearance process gives patients peace of mind about how they are going to pay for their care, positively impacting collections. But the challenge is many organizations lack the time and the resources to tackle such a complex project on their own.
                                                                                                                                                                                            Roadblocks in the form of siloed, outdated technology platforms and maxed out IT and patient access teams can stand in the way. Look to a service provider with deep understanding of the hospital culture and processes to support you – across technology, workflows, training, and best practices – shortening time to deployment and accelerating ROI. Service providers can assist you with scale and complexity planning, implementation, and post-live monitoring, driving accountability and performance.
What you can expect
The are several tangible benefits to prioritizing pre-service – many of which are immediate. Patients can access scheduling, pre-registration, and authorization services with one call. They gain pricing transparency via bill estimates made available through the Pre-Access Service Center, provider, or self-service (OPE).
With financial agreements arranged prior to service, patients will be able to arrive just in time for service. In our experience, a Pre-Access Service Center cuts wait time by over 35% and boosts pre-auth productivity by over 65%.
All of this translates to significant revenue impact for Providers.  The need for early-out reduces. Bad debts decline. Cash flow improves. We've seen POS collections go up by over 200% within 60 days as patients understand payment expectations in advance and there are no surprise bills at the end.
Capitalizing on opportunities
Modern consumers expect Amazon-like healthcare services – value-added, convenient, and personalized.  They are also willing to do more on their own using self-service channels.
With COVID accelerating digital adoption, now's the time for hospitals and health systems to drive digital patient engagement, increasing efficiency and patient satisfaction. Deploying a Pre-Access Service Center  that enables new ways to interact with and engage savvy consumers, and offers value-added services such as self-service POS collections, is a great place to start.
Featured Resource
Download our whitepaper Intelligent Automation: Smart operations for the next wave of Healthcare Providers that highlights the challenges confronting Providers in the post-pandemic era, and offers insights into how Intelligent Automation can help create a flexible and agile Revenue Cycle Management (RCM) function.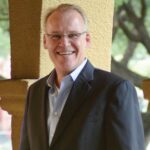 David Shelton serves as SVP Operations at Firstsource. He has served in senior healthcare management for more than 15 years, with experience in operations, technology development, and manufacturing. His expertise includes delivering business growth, streamlining operational management, and generating profitability for Firstsource and its healthcare clients. He is an active member of both the Healthcare Financial Management Association (HFMA) and the Healthcare and Information Management Systems Society (HIMSS).