Even in today's digital-first world, the Department of Human Services (DHS) relies heavily on paper-based mail for public assistance programs such as Medicaid and Food Stamps. States routinely mail pre-populated renewal forms to enrollees who return them to the relevant agency to continue their benefits. Even before the pandemic, a significant percentage of the mail was returned 'undeliverable', resulting in lost coverage and impacting care for millions. Colorado estimates about 15% of the 12 million letters that were mailed to members statewide regarding public assistance programs are returned. This means nearly 1.8 million pieces of undelivered mail each year, and that's just for the state of Colorado. With US businesses and residents dramatically leaning into the US Postal Service since the beginning of the pandemic, the strain on the system has magnified multi-fold, increasing the likelihood of 'undelivered mail'. And with it come a host of issues for states and Health Plans looking to effectively manage their Medicaid member base.
What is the healthcare impact of returned mail?
Federal regulations and CMS guidance allow states to check Medicaid eligibility by sending letters to an enrollee's residence. But unsuccessful attempts to reach members is resulting in many challenges. The most important being lost coverage that impacts care and exacerbates chronic health conditions over time.
Arkansas DHS terminates coverage if mail sent to beneficiaries is returned due to a bad address. This has led to the removal of thousands of people from Medicaid rolls in recent years – a rule that has been temporarily relaxed because of the pandemic. Similar stories play out across states. Nearly 60% of the approximately 70,000 Missourians purged from the state's Medicaid program in 2018 lost coverage because they failed to reply to a mailed renewal form.
Other implications
Returned mail also has significant cost implications. It costs the United States Postal Service (USPS) $20 Bn annually. These costs are passed down to the businesses that originate such mail. It's estimated that returned mail can cost businesses as much as $25 per piece. Not just that. Returned mail adds to the burden of state, county, and Health Plan staff to locate the individual, fix mistakes, and facilitate the process of ascertaining their eligibility status.
One of the ways states and Health Plans have been trying to address this issue is by setting up a call center for members to sort out their eligibility. However, this solution alone is not effective as the average wait time for incoming calls is nearly 30 minutes, with call abandonment rates hovering around 50%.
So, what is the solution?
Addressing this challenge effectively requires public sector organizations and Health Plans to holistically leverage technology, data, and process reengineering. Setting up a centralized and automated Return Mail process is the answer.
Automated mail processing: A 4-step solution
A combination of Robotic Process Automation (RPA), Optical Character Recognition (OCR), and search algorithms can help automate and fast-track repetitive activities across the return mail process. RPA is especially useful in filtering the mail initially and marking it as duplicate, deceased, incomplete address, and so on. It also helps segregate the records for verification and data cleansing. An automated Return Mail process encompasses the following major steps.
Digital Intake and intelligent data capture:The return mail along with the bar code is scanned. The original mail is stored for secondary processing. The address data is captured, and images are archived for auditing. Address data can be downloaded as CSV or text files and used for address research purposes.
Address management, standardization, and search:The yellow stickers from USPS are read digitally using high confidence Optical Character Recognition (OCR). Next, the patient's address is updated using search algorithms and accessing multiple sources of data across third-party databases such as Lexis Nexis, USPS NCOALink®, Address Correction Services (ACS®) data.
Outreach for address validation:Once the address is updated, you can deploy outbound calling for address validation (verify, correct, and complete address data) and investigating specific cases.
Re-mailing to updated address:Set up a back-end process for re-mail or reissue of mail to the updated address.
Getting ahead of the game
States and Health Plans are under immense pressure to support financially underprivileged patients without breaking their budgets. As states prepare to catch up on coverage renewals for a large portion of their enrollees at the end of the public health emergency (PHE), automating return mail processing offers a cost-effective way to ensure that people who are eligible for Medicaid stay on the rolls. With postal delays and housing displacements becoming more common in today's uncertain economic environment, the time to act is now.
To learn how we can help you enhance member experience and retention, explore Firstsource's modularized Medicaid Redetermination solution.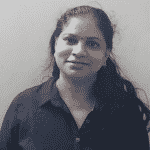 Devasena Hariharan is Manager of Presales for Health Plans and Healthcare Services(HPHS) at Firstsource. Devasena has been helping to drive new business by working with the Growth Directors, Solutions' team, Product Service leaders on Healthcare opportunities for solution ideation, creation, and articulating intuitive business proposals.