Hospitals and health systems find themselves in a financially precarious position, worsened by the pandemic. Critical Access Hospitals (CAHs) have faced plummeting patient volumes due to significant reduction in non-emergent care.1 All at a time when hospitals were already struggling to meet the demands from a shifting landscape of new value-based payment models and the wave of consumerism.
The explosion of Telehealth might be a silver lining; however, it comes with expectations of digitizing at speed and capturing nuances of payer reimbursements for this new care-delivery approach.
The many challenges faced by Critical Access Hospitals
CAHs are the healthcare lifeline of rural communities. But the pandemic has destabilized rural hospitals with many operating in the red and hundreds of facilities at risk of closing their doors. According to the North Carolina Rural Health Research Program, 95 rural hospitals closed between 2010 and 2018.1
CAHs are at a tipping point facing mounting challenges due to:
Steep rise in uninsured population
Barriers to care or delayed care as many individuals continue to postpone their medical care with fear of the pandemic
Lack of competent staff/infrastructure to meet the requirements of new payment models resulting in denials, underpayments
Challenges in meeting 340b status to get the necessary funding needed to serve the uninsured/underinsured community
While there is no magic potion to solve the uncompensated care crisis, embracing Analytics & AI empowers faster data-enabled decision making. Analytics can be embedded as part of the digital engagement platform or can leverage data from the existing system of records as well. By integrating Analytics & AI, Critical Access Hospitals can takeaway 3 key benefits:
1) Optimize Revenue Cycle Management
Reducing uncompensated care
A multi-layered uncompensated care analytics solution would enable hospitals to:
Identify alternate funding sources from Cobra, Worker's comp etc. through Discovery Funding Analytics
Prioritize collection efforts towards patients who are more likely to pay basis AI/ML-led 'Propensity to Pay' scoring models as well as design payment strategies to avoid gaps in care
Maximize collections at point-of-service as well as post-service phases of RCM
Identify charity care population as early as pre-registration phase and segregate bad debt through Presumptive Charity Care Analytics
90% of denials are preventable.2 Strategically addressing denials with an analytics-driven approach, enables hospitals to achieve best-in-class initial denial rates by identifying the root cause and predicting areas that are susceptible to denials.
This helps Revenue Cycle Management teams to fix the problem before a denial occurs. By preventing denials caused by Patient Access, hospitals can reduce 80% of their revenue cycle errors that lead to back-end denials and delayed cash flow.3
Determining underpayments
Hospitals lose a significant portion of their revenue in contractual adjustments which are underpayments in disguise. An Underpayment Analytics solution can help in:
Comparing payer payments by procedures/services as per contracts
Analyzing trends of underpayments by payers, procedure, facilities to identify root causes – for instance, errors by billing department or misinterpretation of contractual terms by Providers.
Obtaining and maintaining 340b status is crucial for Critical Access Hospitals as they rely on federal funding to procure discounted medications from pharmaceutical manufacturers to serve the financially challenged community. A '340b Eligibility Scorecard' enables to identify any gaps in qualifying or maintaining the status.
2) Reduce operating costs
Analytics can help CAHs reduce their administrative burden and improve operational efficiency by:
Optimizing staffing through multi-dimensional Patient Utilization Predictive Model
Evaluating registrar performance to improve productivity, reduce under-utilization and improve screening coverage
Improving physician's productivity through No-Show Prediction Model
Projecting future cash flow accurately through Revenue Forecasting Model and optimizing operating expenditures
3) Create a patient-centered ecosystem
A patient is at the heart of a hospital's ecosystem and providing quality care at optimal cost is critical to the success and survival of CAHs. Embracing analytics to effectively engage with patients at an early stage and understand specific challenges to resolve outstanding balances and improve patient health outcomes is key to the ecosystem.
Digital patient engagement platforms can help transform the patient experience by driving transparency of financial liability and empowering them to self-serve. Simultaneously, hospitals can also leverage the insights to drive customized outreach to improve their collections at an optimal cost.
CAHs facing cost barriers to digital platform adoption can still leverage analytics to generate significant impact on their patient population and maximize collections.
How can this be achieved?
Engage early at Pre-registration phase to ascertain financial capability and conduct tailored financial conversations at point-of-service and post-service
Deploy an omnichannel contact strategy to maximize collections
Segment the population basis health-risk scores and align with appropriate care program
Enable hospitals in identifying and reducing readmissions
Prevent drug abuse and related ED cases by mining patient-provider encounters
Drive adherence through hyper-personalized tracking, outreach and monitoring
Address grievances and improve customer experience through Patient Sentiment Analysis
Today, Critical Access Hospitals are lagging behind in the deployment of advanced analytical tools, but to push through tough times in a hyper-competitive environment these capabilities will soon be table-stakes.
References:
1. www.aha.org
2. Advisory Board
3. Healthcare Advisory Board – 2015 Benchmarking survey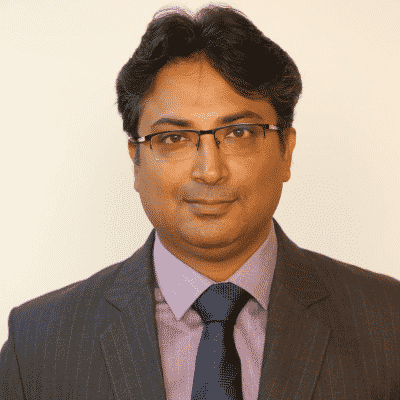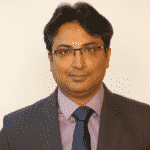 Debajyoti is SVP – Analytics at Firstsource, where he is responsible for driving superior business outcomes by combining business domain knowledge with deep insights from data.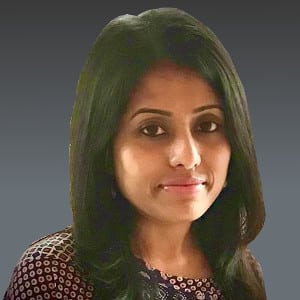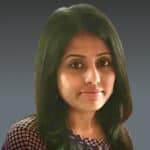 Chandrima, a Certified Revenue Cycle Representative(CRCR) is DGM – Analytics at Firstsource where she is responsible in creating innovative healthcare analytics solutions that generate growth and revenue improvement for healthcare payer and provider businesses.