I've just finished reading Genius Makers by New York Times technology writer Cade Metz. There's no shortage of books on AI out there, but what I enjoyed about this one was its focus on the researchers who are shaping the future. The people behind the technology.
People are the secret sauce in any business, and digital transformation exists to help them be their best. Few employees relish time-consuming admin and data entry, but bots love the work we find mundane. They excel at it too—reducing human error in data entry and making quick work of repetitive tasks. Bots save you time and money, and they free people up to focus on what really matters—delighting customers.
As far back as January 2017, a McKinsey research revealed that automated solutions existed for almost half the tasks that humans performed. Just imagine what that figure might be now!
The challenge that many organizations face is how to realize the benefits of automation at scale. True digital transformation will only happen when employees invite bots in, point them in the right direction and give them stuff to do. Citizen development sets out to make that happen.
In the past, digital solutions have belonged to IT. They've rolled out a whole host of productivity-boosting, problem-solving apps to support the workforce. Citizen development turns that on its head by encouraging the people doing the work to identify pain points and design their own bots to solve them.
But that's easier said than done.
We wanted to strip back the hype around citizen development and understand if and how it really makes a difference. Does it boost employee engagement? Can it deliver a step-change in productivity and innovation? How much time and energy do you need to invest in it before customers experience the benefits? Will shareholders gasp in amazement at the impact on your bottom line?
The only way to answer these and other questions was to try it and see.
So, we rolled up our sleeves, took the theory off the page and put citizen development into practice across a couple of our key business units. You can read about how we did it, what we learned and what we achieved in our brief case study The Firstsource Automation League: Democratizing automation at Firstsource with citizen development.
Three key learnings stand out for me. They inform the way we're now rolling out the Automation League across other Firstsource business units, as well as how we're developing, shaping, and implementing Automation League programs for our customers:
1. Thought-changing is game-changing
Democratizing automation isn't about turning your employees into developers or uncovering new coding talent. It's about changing mindsets.
People, like devices, sometimes need a reboot. It's easy to get stuck in a rut using the same old workarounds for the same old problems. And it can be scary to hand over part of your job to a bot when that role is linked to your salary. Leaders need to reassure employees and demystify technology by encouraging experimentation. The Firstsource Automation League helps people to find out for themselves what technology is capable of. And, more importantly, to find out how much more they're capable of with technology on their side.
2. Small changes made a big difference
Digital transformation sounds big, bold and dramatic. But, as Stamford behavioral scientist B.J. Fogg argues, it's "incremental progress that leads to sustainable change" and "the small changes that change everything". Behavioral change starts with encouraging new habits so that people are able to identify challenges, explore new ways to tackle them and approach problem solving with a digital-first mindset. Training, motivating and mentoring around new habits and the value of small change is fundamental to the success of the Firstsource Automation League.
3. Experience has an echo
Working from the ground up rather than top down is a powerful way to scale a solution. Bots get used because they work, not because people are told to use them. They get shared across teams and become best practice. A few people become evangelists, singing their praises, and that message echoes across your organization. Others hear and open-up to trying digital solutions for their challenges. This is what digital transformation sounds like.
Genius Makers and the Firstsource Automation League both focus on the people behind the technology. But we busy ourselves with the users, not the inventors. They might not think of themselves as geniuses, but with bots on their side, they'll have a new superpower to help them shine at work.
Featured Resource
Download the case study 'The Firstsource Automation League: Democratizing automation at Firstsource with citizen development.' If you'd like to discuss our experience, and talk about how our approach to citizen development could turbo-charge your transformation, please get in touch.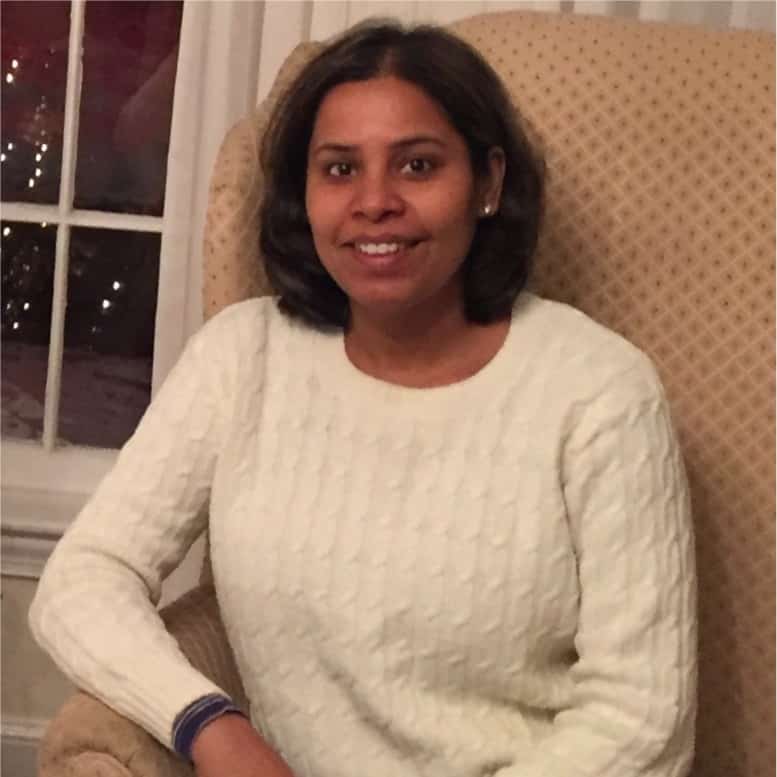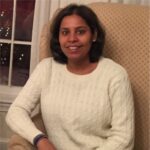 Jayashree Acharia is VP – Transformation Advisory Practice at Firstsource. Jayashree partners with the vertical IA leaders across Firstsource to develop overall digital transformation strategy for their existing as well as potential clients. She is also responsible for driving Citizen Development within Firstsource and helping Firstsourcers develop a digital mindset.