The global health crisis continues to change the way patients engage with healthcare organizations. It's more important now than ever to consider the impact that improved patient experience can have on the bottom line. Traditionally, organizations have viewed the member experience as being limited to the clinical encounter. They are now increasingly realizing that it spans the entire care journey, particularly customer service interactions.
Healthcare contact centers – the virtual front line of Health Plans – face unforeseen challenges in the post-pandemic world. Contact center volumes have also spiked significantly. According to an HBR study, both the Average Handle Time (AHT) and "difficulty" of calls more than doubled in the period immediately after COVID-19 was declared a pandemic by the World Health Organization (WHO). COVID-19 is also changing consumer behavior. Consumers are increasingly going online to conduct their transactions, including retail, financial, and healthcare.
These trends raise tactical and operational concerns for healthcare contact center operations. They also raise a strategic question – how can Health Plans enhance customer experience and satisfaction backed by meaningful insights into changing customer requirements?
Tap into a Digitally Empowered Customer Experience (DECX)
The need to transition quickly and effectively to a work-from-home (WFH) model in the wake of the pandemic highlighted the importance of leveraging a digital and scalable approach to managing contact centers.
A Digitally Empowered Customer Experience combines automation and analytics with human expertise to optimize and personalize customer interactions, elevating customer satisfaction and experience. It drives greater efficiencies and compliance and ensures rapid access to critical customer data while lowering costs and improving customer experience. Most importantly, it runs just as efficiently on a distributed model as it does in a brick-and-mortar setup.
1
Leverages analytics to understand where patients are in their care journey and identifies low-value interactions.
2
Harnesses Robotic Process Automation (RPA) to deflect low-value calls, such as customer queries around password reset, to self-service and digital channels.
3
Taps into highly trained and skilled associates to tackle interactions that require personalization, empathy, and expertise.
Digitally Empowered Customer Experience
Transform operations using the 3P framework
Once you digitize your healthcare contact center, you will need a holistic strategy to transform the operations and maximize impact. This is where the 3P framework comes in.
Prevent
: Analyze contact drivers to identify ways your Health Plan can streamline processes to deflect calls to digital channels or proactively provide updates to customers, mitigating the need to call in.
Predict
: Use customer intelligence technologies such as speech and text analytics to anticipate when a customer will need services and steer them to self-service or automated options when appropriate, optimizing costs and experience.
Process
: Deploy a Unified Desktop to create a single source of truth on patient data and offer Next Best Actions, optimizing both human and automated interactions while ensuring efficiencies in the process – such as eliminating after-call work for associates. The result: enhanced productivity and agility.
Differentiate your Member experience
Let's look at how you can combine Visual IVR with Conversational AI and automation to take your contact center experience to the next level.
> A user-friendly visual IVR tool provides vital information directly to patients, significantly reducing the number of calls to your healthcare contact center. It sits on top of traditional voice IVR systems to deliver rich, visual self-service to patients for common use cases. With reduced call volumes, your associates can focus on more complicated queries which require human empathy and expertise, improving the customer experience and reducing costs significantly. Visual IVR deflects 20-35% of contact center inbound call volumes away from associates. 25-40% of callers opt-in to Visual IVR self-service when presented, leading to containment rates of over 80%.
> Automation, when combined with conversational AI around healthcare-specific terms such as drug names, diagnostics, and patient conditions, helps proactively identify the nature of customer assistance required. This makes it easy to match a customer's request with the right agent to handle the query efficiently.
> Conversational automation capabilities also enable associate performance tracking, enabling team leads to customize coaching and feedback and drives continuous improvement. Team leads can also track caller sentiment in real-time and intervene if the call does not go well, mitigating patient frustration and reputational risk.
A leading health plan leveraged self-service and automation to streamline the claims processing cycle.
The outcome: Reduced AHT by 20% and after-call work time for agents by 80% – without the need to increase headcount, resulting in significant cost savings and more satisfied customers and employees.
Deliver on the promise of self-service
Meeting the evolving customer expectations requires Health Plans to speed up innovation and get smarter in the way they engage with patients. Whether it's enabling telehealth support or medication adherence, visual IVR and conversational AI technologies can help deliver refill reminders, clinical advocacy, and digital patient engagement. They are integral to delivering the moments that matter while reducing care costs and increasing patient engagement and agent productivity.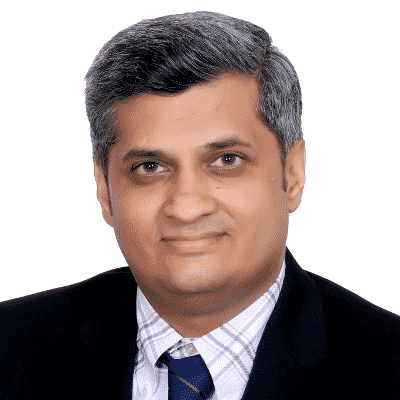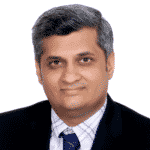 Pradeesh Prasad is VP of Pre-Sales & Solutions for Health Plans and Healthcare Services (HPHS) at Firstsource. Pradeesh plays a key role in building deep domain expertise and strategy at Firstsource, and is focused on delivering transformational initiatives collaborating with customers and partners.