If there's any such thing as a new normal, digital is it. Digital transformation was already on everyone's agenda in financial services, but COVID-19 has propelled it to the top of the list. According to Mike Mayo, a securities analyst at Wells Fargo, "what we're seeing is the greatest acceleration of digital banking in history."1 Digital isn't a bonus, it's a table stake. The future of financial organizations depends on it.
The crisis put the promise of technology to the test, and it delivered. Social distancing needs have fast-tracked the shift from cash to contactless.2 As digital-first fintech and big tech entrants continue to shake up the industry, your customers have developed an appetite for change. They expect more from their financial providers and demand personalized and relevant products and services that make their lives and work easier, and faster. Recent research by JP Morgan Chase shows just how much Americans have embraced digital banking, with 80% now saying they prefer to manage their money digitally.3
It's time for the incumbents to set the pace of change rather than to be laggards, following the lead of fintech and big tech rivals. It's also time to stop thinking of fintech and big tech as just rivals. Look instead to partner for future growth, because not everyone can do everything. You need to focus on adding value to your customers, because that's the surest way to add value to your bottom line.  Legacy infrastructure often takes the blame for a delay in digital transformation, but that excuse has no traction with customers – and they're what matters.  
But it's all too easy to highlight the urgent need for transformation without recognizing those already adapting and innovating behind customer needs. Marcus by Goldman Sachs has been described as "a digital bank that should keep rivals up at night."4 Abhinav Anand, MD at Marcus, recently told listeners to the Fintech Growth Talk podcast how "consumers want their bank to put them first online 24/7," enabling them to access services and ask for assistance, "when they have time, on their devices, and on their terms." 5
Five key battlegrounds for success
Putting the customer first, and ensuring your products and services are shaped around their evolving needs is the holy grail of financial services. At Firstsource, we've pinpointed five key battlegrounds all of which focus on customer needs. We believe that how incumbents, fintech and big tech players rise to the challenges of these battlegrounds will determine the winners. And we're confident there are opportunities for all those prepared to adapt at speed. You can download our whitepaper here: The five key battlegrounds in financial services: fintech vs big tech vs incumbents. And you'll find a stripped back infographic summary here.
Do please get in touch if you have any questions, or if you'd like to discuss how Firstsource can help you put the customer first and take digital transformation off the page and into practice.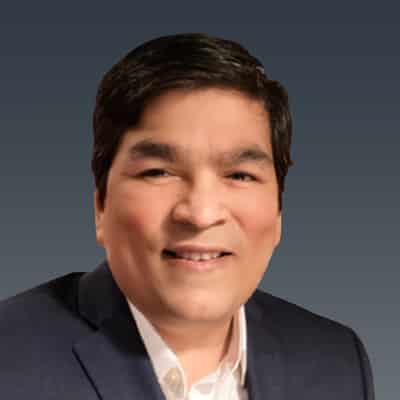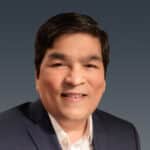 Arjun Mitra is President of Global Collections at Firstsource Solutions. Arjun oversees Firstsource's collections division and is responsible for client engagement and business performance. Arjun's role involves assisting clients through a wide range of challenges, from data migration to handling changes to reporting.