In today's experience economy, customer experience (CX) is the biggest differentiator. The payoffs for delivering a great experience are tangible – from customer willingness to pay a premium to increased loyalty. For businesses, every experience offers an opportunity to create value – for customers as well as the organization.
Regardless of which industry you operate in or whether you are a large or small organization, meeting the CX imperative requires operational efficiency – across front-end customer support as well as backend operations. This means constantly updating all processes in sync with the rapid pace of change. But achieving this is easier said than done. The lack of visibility into operations hampers the ability to identify process improvement opportunities that can help significantly reduce costs and manual effort and improve efficiency.
This is where process mining comes in.
The building block of digital transformation
According to McKinsey, the global health crisis has accelerated digital adoption for consumers by several years. Customer use of digital interfaces and online platforms has exploded in its aftermath. Embarking on digital transformation is imperative for organizations to cost-effectively provide greater value to their customers. Typical digital transformation journeys include, but are not limited to, the cloud, point automation, RPA and smart analytics. They help organizations not only reduce their operational costs but also enhance decision-making to drive customer delight and grow their customer base.
Process Mining is the first step of the many, and a critical building block, that positions organizations for success in their digital transformation journey. It comprises a host of techniques that help organizations analyze and better manage their operational processes through discovery and process map study.
What can organizations achieve through process mining?
Process mining simplifies complex operational information gathered across sources and presents the data in the form of easy-to-understand dashboards for rapid analysis, helping leaders enhance process efficiency and mitigate risks. With process mining, you can:
Understand what's going on – Use a data-led approach by combining data from multiple sources to create process maps and instantly chronicle processes from start to finish, creating visibility across all steps (big and small), including documenting the time taken for each step.
Drive continuous improvements – Easily identify process bottlenecks, rework, variations and other issues existing within the operational process through a detailed discovery and study of the process. Compare performance over time and make ongoing improvements to processes to ensure transformation success.
Strategically ramp up automation – Explore opportunities to automate tasks that are repetitive in nature and involve simple decision making. By prioritizing such opportunities, you can drive rapid time to ROI. Automation not only simplifies and accelerates mundane tasks, it also helps your human workforce shift their focus to high-value activities, increasing employee and customer satisfaction.
How should organizations go about leveraging process mining? Based on the results, plan a strategic combination of process automation, standardization and optimization initiatives, beginning with automation of large scope, non-complex work. Post-automation, monitor all processes continually and perform impact analysis on end-to-end processes, to ensure that intended performance goals are met. Doing so enables your organization to maintain a holistic view of automated processes at all times and stay agile in the face of constantly changing external factors.
Real-world impact
Case study#1: A leading US-based mortgage provider faced a multitude of challenges in its day-to-day lending operations. Predominantly manual processes led to error-prone, ad-hoc processing and segregation of loan documents. In addition, siloed legacy processes and applications resulted in poor visibility and rampant inefficiencies. Multiple, unstructured formats and diverse document standards further compounded the situation.

To eliminate the operational roadblocks, the client wanted to automate high volume, low complexity aspects of the loan set-up process. The goal was to increase productivity, cut training time, improve associate utilization, and reduce cost-to-serve – ultimately, sharpening its competitive edge.

The client took a process-mining based approach across its mortgage operations to identify the best-fit automation solution. This involved an in-depth study of its existing process (as-is state) and understanding of the desired outcomes (to-be state), and the creation of a process design document that documented the findings. This in turn helped the client identify gaps, reengineer processes, integrate multiple systems and create new interfaces with automation, reducing process complexity and enhancing efficiency.

Some of the tangible results realized by the mortgage provider included 250% improvement in associate productivity, 100% data accuracy, 70% automation of labor-intensive processes, and 50% reduction in FTEs.

Case study#2: A Fortune 500, multi-state healthcare organization wanted to achieve several important objectives. These included identifying the reasons behind claims adjustments and devising solutions to mitigate adjustments, manage timely payments, improve CSAT, and reduce penalties and interest payments.

The healthcare organization leveraged a process mining tool to analyze its claims processes. It identified several gaps: 75% of claims adjusted were not loaded on time or with correct member-provider information while 17% of claims adjustments stemmed from manual errors. Process mining helped the client understand that bridging these gaps would help it save nearly 74% of its total claims processing spend.
Turning operational efficiency into a differentiator
Clearly, process mining is key to accelerating an organization's digital transformation journey – it helps identify opportunities for enhancing efficiency and executing automated and digitized processes across the organization. And Business leaders are paying attention. The global process mining software market is forecasted to hit $3. 5 billion by 2026, with a CAGR of 39. 9% during the period 2020-2026.
The future of business is experience. Is your organization poised to leverage process mining to enhance efficiencies and elevate the customer experience? For a free consultation click here.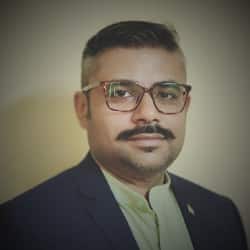 Ronak Bhatt is GM – Business Analysis & Consulting (BTO) at Firstsource, leads BAC team and is responsible for driving Business Analysis initiatives part of digital transformation across the organization. BAC team comprises of a pool of young, dynamic and seasoned business analysis professionals with a focus on problem solving and delivering holistic support across digital transformation engagements.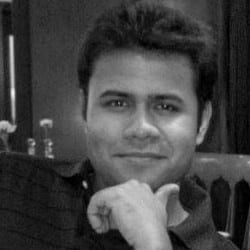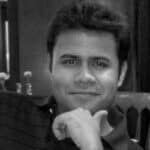 Ankit Roy is Manager – Technology at Firstsource and is responsible for managing partner relationships, handling overall management and visibility of IT and software projects, driving business development and solutioning efforts, driving governance and coordination with stakeholders at Business Unit level and solutioning for new opportunities along with relevant technology and software development SMEs.