The fighting ground for customers has never been so fierce and competitive as today. Customers face significantly fewer issues in online purchasing than they did a few years back, but they are more likely to abandon shopping carts without completing a purchase as attention spans diminish to new lows in today's E-shopper.
As new means of customer acquisition are being explored, studies suggest that customers are more likely to do business with companies that provide better experiences. As per Forbes research,1 8 out of 10 customers say they are more likely to do business with a company that offers personalized experiences.
Today's successful customer acquisition strategies require a unique mix of multichannel targeting approach that appeals to a consumer's interests along the entire purchase journey. According to the Harvard Business Review 2, the average American consumer uses six different media channels throughout the buying process.
As a result, in the hyper-digital world of today where the rules of customer engagement are constantly evolving for acquiring and retaining customers, organizations need to recognize and adapt to new dynamics.
Let's explore 3 CX best practices to drive customer acquisition strategy:
1. Harnessing Customer Intelligence
Smart companies and marketers know it's crucial to analyze customer insights to build better experiences and relationships. The insights gained can help in tracking a prospect's purchase history, product usage patterns, and behavior. During the customer acquisition stage, identifying trends and patterns of behavior that indicate prospect responsiveness, substantial data points can be collected which need to be looked at in a layered manner:
Define the metrics that can give you actionable insights
Find patterns in the customer insight for segment /cohort analysis
Optimize the funnels based on these findings to drive conversions
Together with customer journey analytics, behavioral data can be leveraged to solve problems and impact KPIs at every stage of the customer journey. Moving forward, with all of this and more on the horizon, customer intelligence will be imperative for most businesses to acquire clients, and before long, it will grow increasingly difficult to compete in any industry for those who don't follow data-driven footsteps.
2. Omni-channel Customer Engagement
Capturing the modern customer's attention is not an easy task, and organizations pursuing traditional single/multi-channel customer communication strategies struggle to acquire customers. Omni-channel customer engagement simplifies, personalizes, and links the points of customer engagement to create a single, seamless, and consistent conversation. This enables customers to engage with a business while making a purchasing decision via any/all platform or channel whether in-person, phone-based, or via email, text/chat, or social media.
Designing an omnichannel strategy to delight today's multi-channel customers
With this approach, diverse support touchpoints are designed to complement each other, allowing customers to switch between channels without the need to reiterate information that helps in customer conversion while minimizing acquisition costs, and ultimately retaining many times the customers in comparison to non-omni-channels.
Moreover, businesses need to invest in integrated omni-channel communication and customer service platforms, with extensive reporting and analytics, to get a comprehensive view and understanding of each customer's path to sales conversion.
3. Engaging Customer Service
Traditional customer service generally addresses the 'at present' rather than 'the next'. Digital disruption signals the need for a fresh customer service strategy as customers today are accustomed to experiences such as early notifications of a product launch. Customer service shouldn't be any different.
New ways for attracting and retaining customers need to be explored, and most of that effort can and should sit with the customer services teams to fulfil a greater purpose in the battle for customers.
Interacting on a regular basis with customers, service teams are in the best position to engage with customers to create better brand awareness and improve sales conversion rates as well as repeat business.
In fact, repeat customers are more likely to refer others as per Bain & Company's research 3 which says that post a single purchase from an online retailer, an average shopper was most likely to refer three other people to the eCommerce site which shows a functional linkage between customer satisfaction and new customer acquisition.
Engaging customer service needs to be at the heart of every interaction in the moments that matter such that service teams not only address customer queries but also drive customer acquisition and loyalty.
Firstsource's Digitally Empowered Customer Experience (DECX) offers a distributed model, channel freedom for customers, Intelligent Automation and Analytics to future-proof your CX capabilities and drive customer acquisition.
Outsourcing your customer acquisition will not only provide inherent cost benefits but also let you to take advantage of an expert partner's specialized knowledge.
Here's how we helped a US telecom and media giant tap into customer intelligence to improve cross-sell performance – A success story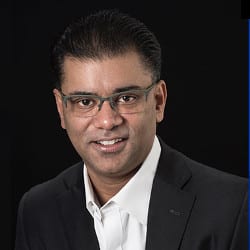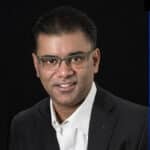 Ashish Bisaria is EVP – Digitally Empowered Customer Experience (DECX) at Firstsource. Ashish partners with industry verticals and geo leaders across Firstsource to continue to modernize and grow the CX practice. He is responsible for developing the overall CX strategy, drive solutioning for respective pursuits and help with the CX operational excellence framework.
Reference:
[1] https://www.forbes.com/sites/blakemorgan/2019/09/24/50-stats-that-prove-the-value-of-customer-experience/?sh=646f41384ef2
[2] https://hbr.org/2014/04/4-ways-the-best-sales-teams-beat-the-market
[3] https://media.bain.com/Images/Value_online_customer_loyalty_you_capture.pdf