The challenge: Build a scalable hybrid operating model while driving innovation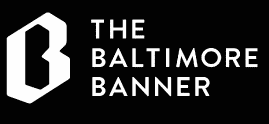 As credible sources of local news become more important than ever, The Baltimore Banner, a native digital non-profit start-up, aimed to reimagine news operations by creating a sustainable business model. Key to this model was to prioritize reader engagement while offering advertisers meaningful ways to connect with a highly engaged audience. As a not-for-profit, launch resources needed to be focused on supporting their core business strategies to deliver time sensitive news while growing their subscriber base and reducing operating costs.
To build the hybrid operating model from the ground up, The Baltimore Banner needed an experienced partner to create operational efficiencies outside of the core newsroom activities. They chose Firstsource based on the deep commitment offered by our executive leadership team and our flexible approach to the dynamic needs of a start-up. Firstsource focused on optimizing their marketing, advertising, revenue, operations, finance and human resources (HR) operations while helping them scale and develop an overall customer experience design strategy.
The solution: Target Operating Model design integrating people, process, and technology
Firstsource's Insights, Design Experience and Advisory (IDEA) services team comprising news industry SMEs, digital strategy consultants and program managers designed and implemented a Target Operating Model (TOM) for the Ops/Tech backbone with four core building blocks including:
Discover

: 

The first step involved as-is analysis and ground-up discovery research by our IDEA team into building a modern hybrid operating function and capturing the desired customer experience in its entirety.
Define

: 

Next, we identified opportunities for optimizing operations and customer touchpoints with the right-fit MarTech products, core Content Management Systems (CMS), back-office and enterprise systems.
Design: Our team then designed agile and modern hybrid operations strategies, based on a right-shore model with targeted efficiencies, and personalized digital front-end strategies while delivering innovative customer experience design
Deploy: We set up a remote newsroom support center (graphics design, SEO, metadata management), marketing operations center (customer acquisition and subscription management), revenue operations center (ad sales, ad operations) and Finance & HR back office (AP / AR, FP&A, Payroll Administration) that created natural extensions of the core Baltimore Banner teams with clear lines of site and direct day-to-day relationship between the Banner and the right-shore operating teams.

A systematic approach to agile operations and innovative CX
We worked closely with The Baltimore Banner executive leadership team, including the CMO, CTO, and CPO on a day-to-day basis to address their dynamic requirements. For example, the IDEA team had to accommodate and navigate a number of changes in the technology buildout with multiple vendors as each new vendor had their own approach and working model.
The result: Agile operations and innovative customer experience design
Our customer experience strategy and design, along with day-to-day collaboration with the client's executive leadership team, helped us setup the hybrid operations and consumer product rollout in seven months.
The TOM implementation resulted in a 70% cost reduction in operations versus an in-house-only operating model and helped achieve 20K newsletter subscriptions target pre-launch.
What's next?  The Baltimore Banner is partnering with Firstsource to:
Build product engineering center of excellence to fast-track technology initiatives
Set up sales operations team for ads and subscriber acquisition
Scale newsroom and marketing operations capabilities through automation and AI / ML