71% of finance professionals still cite manual data entry and inefficient, error-prone, time-consuming processes as their key pain points. Processing an invoice, takes anywhere between 4.1 to 16.3 days per invoice – from receipt to payment approval.
Ardent Partners' Accounts Payable Metrics That Matter in 2020 report reveals that while the awareness and momentum to digitalize Accounts Payable (AP) is picking up, 51% of F&A executives feel burdened by 'lengthy invoice approval cycles' and 40% rate 'too much paper' as their major bane. This means F&A organizations are missing out on valuable opportunities to increase their efficiency and throughput.
According to the American Productivity and Quality Center (APQC) report on F&A performance, the "top performers" namely the top 25% of organizations spend an average of just USD 2.07 per invoice. In contrast, those in the bottom quadrant specifically the bottom-most 25% of organizations spend nearly 5X with the average per-invoice processing cost being USD 10 or more. The difference lies in how both these categories of organizations use automation.
Increasing Invoice Processing Efficiency with Intelligent Automation
Intelligent Automation – a combination of Digital Intake, Robotic Process Automation (RPA), Artificial Intelligence (AI), Machine Learning (ML), Natural Language Processing (NLP), and other digital and cognitive technologies holds immense potential for F&A. The days of finance executives manually entering invoice data into their database, validating entries, and processing payment approvals, etc. are already becoming obsolete.
Let's explore how Intelligent Automation can help F&A leaders overcome specific invoice processing challenges: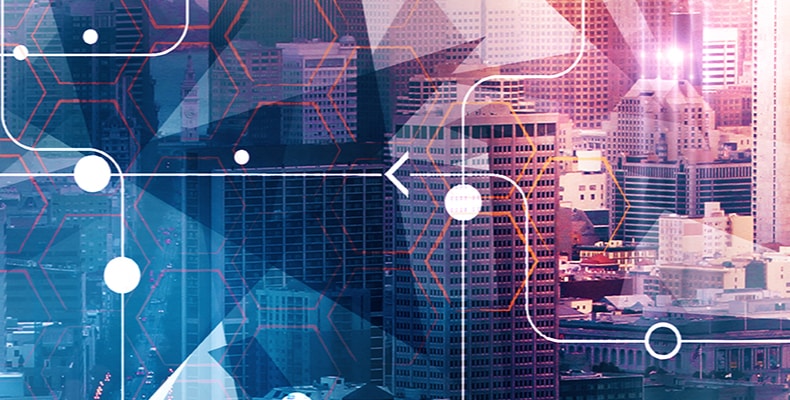 Streamline vendor payments to take advantage of early-pay discounts and eliminate late payment penalties
Delayed payments to vendors could result in financial penalties, and/or missed early payment discounts, cashback card rebates, etc. that could generate significant savings, especially for large organizations that deal with high volumes of invoices each month. Besides automating vendor payments, Intelligent Automation can also help resolve payment and delivery-related issues that involve some degree of decision-making, sort invoices into different categories, etc. The result – greater responsiveness and better relationship management with vendors and suppliers – a key ask in crisis situations such as the current COVID-19 pandemic where supply chain responsiveness is a prime focal point.
Reduce cost per invoice by eliminating errors and manual effort with zero-touch processing
The cost of erroneous invoice processing is staggering. According to AQPC's Open Standards Benchmarking Accounts Payable 2020 survey, top-performing companies report that nearly 0.8% of their annual disbursements are duplicate or erroneous. On the other hand, bottom performers report more than 2X the amount, at 2% of total annual payments. Leveraging RPA, organizations can eliminate manual errors through zero-touch invoice processing. Adding intelligence to the equation using Intelligent Automation can help F&A firms go further by:
Initiating collections efforts automatically in case of fraudulent payments, erroneous excessive cash outflows, etc.
Capturing errors from all kinds of invoices – paper-based or electronic.
Capturing errors such as disbursement of payment before delivery of goods/services or for goods never delivered
Handle exceptions effectively – a key challenge for 62% of F&A executives
Enhance compliance and payables insights using analytics
More the volume of invoices, higher the complexities and costs involved in storage and handling. Labor accounts for 62% of AP costs and manual invoice processing makes for a huge chunk of labor requirements. Additionally, paper-based invoices are prone to theft, destruction, data misuse, etc., potentially attracting heavy legal, financial and reputational damages for organizations. Many regulatory bodies in developed economies have started mandating that invoices be stored digitally to make them audit-ready and reduce instances of data misuse. Automating record-keeping helps digitalize invoice processing, reduce storage and handling costs, enhance audit preparedness and compliance, and ensure uninterrupted, safe record-keeping – especially useful in crisis situations. Predictive and prescriptive analytics provide insights into payables allowing decisions that can positively impact working capital.
Dramatic change is on the horizon for F&A
While COVID-19 has disrupted the way the world operates, it has also paved the way for faster adoption and acceptance of technology, especially around IA. Organizations that had already begun their digital transformation journey were better positioned during the pandemic than others. Organizations that were earlier unsure about adopting Intelligent Automation are now evaluating and looking to drive enterprise-wide programs to adapt to the changing business environment. 51% of accounts payable professionals expect that their department will eliminate most of their paper invoices by 2021 through automation. By automating invoice processing:
57%
of AP practitioners expect to capture higher card rebates as a total percentage of spending over the next three years
67%
expect the AP function to play a bigger role in helping to manage overall spending
54%
aim to capture more early payment discounts
33%
expect to extend their standard payments terms
At Firstsource, we offer Intelligent Automation for Finance & Accounting across Procure-to-Pay (P2P), Order-to-Cash (O2C), Record-to-Report (R2R), Treasury, Tax and Risk, and Financial Planning and Analysis functions. Our Intelligent Automation offerings are helping global organizations reduce their operating costs by as much as 50% while sharpening their intelligence to transform F&A into a strategic value driver for business.
Featured Resource
Download our research 'Overcome the human challenges of business transformation'  and learn from personal experiences of 120 senior executives scoring their most significant transformation initiative against the leadership framework.