As published by the CCA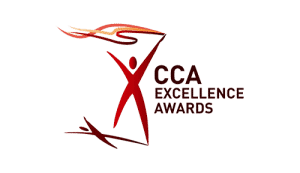 We are thrilled to announce that we've been shortlisted for three categories in another prestigious award – the CCA Excellence Awards 2017!
The news follows our recent announcements that Firstsource has also been shortlisted in the European Contact Centre and Customer Service Awards 2017, Global Sourcing Association Awards and UK Customer Experience Awards.
We are now in in the running to win Best Customer Experience Centre of the Year for our work in our Middlesbrough centre, and the Innovation in BPO category for our partnership with the Financial Services Compensation Scheme.
Kath Chivers, Vice President – Sales Operations at Firstsource Solutions, has also been shortlisted for Professional of the Year in the Manager category, which recognises Kath's dedication to the customer experience industry. Kath's shortlisting is her second of the year, having recently been shortlisted for CX Professional of the Year in the UK Customer Experience Awards.
Commenting on the shortlisting, Rajesh Subramaniam, MD and CEO at Firstsource Solutions, said: "Another award shortlisting is fantastic news for Firstsource. Our successful streak is down to the skill and commitment of our teams in the country, and all the incredible work they do for our clients. We're looking forward to finding out the final result at the Excellence Awards Ceremony in November!"
CCA Chief Executive Anne Marie Forsyth said: "A very warm congratulations to all of the shortlisted entrants who truly represent the elite in customer service. Our judging process is extremely rigorous and the awards are very hotly-contested so being shortlisted is a significant achievement. We look forward to welcoming everyone for a very special evening of celebration at which their achievements will be publicly recognised and rewarded."
The awards, which recognise world class professional achievement in customer service, are judged by a panel of expert judges from a range of sectors and specialisms, with final deliberation by a 20-strong judging committee chaired by Andrew Mends, Operations Director of GAVI Alliance, who has presided over this important task for the last seven years.
Chairman of CCA Excellence Awards Committee, Andrew Mends said: "The judges were hugely impressed by the high calibre of submissions this year across every category. It was exciting to see a host of entries from major brand names entering the awards for the first time and we were also delighted to see that CCA's reputation as a global standard bearer in customer service is indisputably growing."
About Firstsource
Firstsource, a RP-Sanjiv Goenka Group company is a customer experience expert and global provider of customised BPM (Business Process Management). Firstsource partners with brands including FTSE 100, Fortune 500 and Nifty 50 companies in the Banking, Financial Services and Insurance, Healthcare, Telecommunications and Media sectors. We operate in India, the Philippines, the UK and the US.