MedAssist, a Louisville-based health care services company that's part of Mumbai-based Firstsource, has launched a software product to integrate with its patient access and business services offerings.
MedAssist, which serves about 700 hospitals across the country, offers admission services, patient bill estimation, insurance and collections services. The new software product, which will be offered to clients, is a revenue cycle technology and services suite called MedAssist Revenue Enhancement Solution.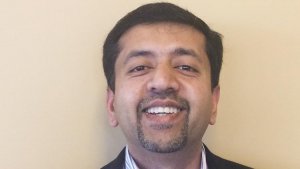 "We see this as a huge opportunity for us," Venkat Raman, CEO of MedAssist, said about…more
CEO Venkat Raman said in an interview that the new product is an expansion of the company's current offerings and is its first software product. MedAssist provides services for clients either on site or from its locations in Louisville.
Raman said company officials began developing the idea for a software product about a year ago in response to client demand and the changing health care reimbursement environment. The software was developed by an outside contractor, which Raman declined to identify. He also wouldn't say how much the company has invested in the product's development. He also declined to disclose a price range for the product, saying there are 15 different modules of the software and pricing is based which is used.
The company will use its own sales force to sell the product to clients who need it. MedAssist has a six salespeople and a sales leader in house, said Raman.
"We see this as a huge opportunity for us," he said. "We feel like this is the right way for us to support" clients.
MedAssist's clients, which he declined to identify specifically, are spread across 30 states, including Kentucky. The company has about 4,000 employees in the United States, including about 1,200 in Louisville. About 400 employees are located at MedAssist headquarters, which is on Lyndon Farm Court in eastern Jefferson County. Another 800 are located in two buildings on Commerce Crossing Drive, where the business has a claims-processing center and a call center.
Firstsource is a global company, and health care services are its biggest operation in the United States. The company also offers business-process services in the telecom and banking fields.