Big Data, Branding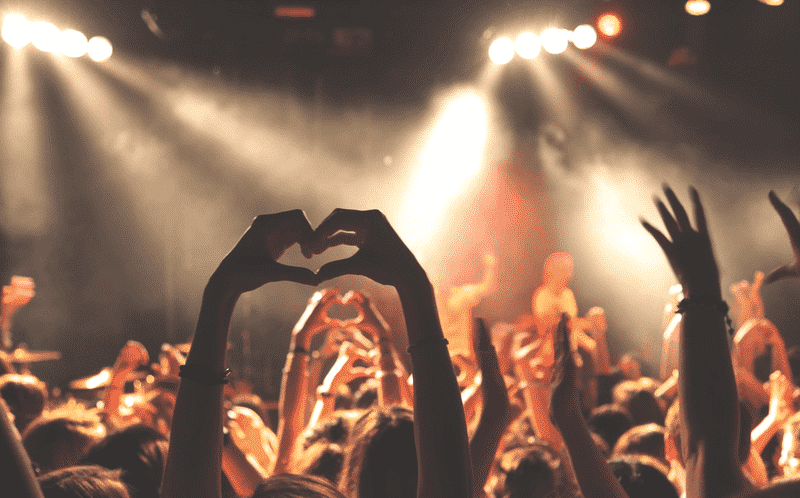 Today, data is how we do business. In the space of just over a decade, data has gone from obscure entity, to secret weapon, to a must-have for any brand wanting to weather turbulent economic times and grow.
It has revolutionised consumer insight and, as a result, we have seen brands get up close and personal with their customers as they come to understand exactly who they are and what makes them tick.
The way we use data has also evolved. Brands no longer just use the information they capture about their customers to better understand how to sell to them, but have developed products, services and even business models that use data to build a better relationship with customers.
All data should link back to your business objectives and be manageable enough to pull relevant insights from
Netflix's original series, Spotify's playlist recommendations and LinkedIn's suggested connections are all good examples of consumer-facing businesses using data to give customers what they want.
These brands have changed the way that we watch TV, listen to music and connect with others; they are well-known, sometimes multi-billion dollar organisations – and data is at their core
The data pay-off
Alongside targeted advertising and product development, data can also play a rich role in helping businesses improve customer experiences. Done well, your one-on-one interactions with current and prospective customers can bolster marketing efforts and build your brand through solid consumer advocacy.
In a data-driven world, customers have come to expect that brands will collect information about them.
Rather than becoming frustrated when they are asked to give contact details, or supply feedback, consumers have now experienced first hand what they can gain by doing so; they appreciate that when brands know who they are they can do a better job at giving them what they want. The most successful brands have been quick to make the most of this perceived data-pay off, with many becoming more confident asking for data and using insights gathered improve customer experience for the next interaction.
How then, can brands make the most of growing consumer willingness to donate their data while keeping their end of the bargain by providing a better customer experience as a result?
Make the most of the data you have
Data is only useful if you can translate it into meaningful and actionable customer insight.
Many brands fall down by trying to boil the ocean and gather every last shred of information about the customer but are then unable to untangle and interpret it. Start with making sense of what you know, and work from there – it's all about right data, rather than big data.
When it comes to customer experience, brands should use insights drawn directly from the customer themselves. This might include using speech and text analytics, run across calls to plot customer frustration or satisfaction, or following sentiment rise and fall on social media.
Mixing qualitative and quantitative data is important, but – ultimately – all data should link back to your business objectives and be manageable enough to pull relevant insights from.
Create a personal experience
As the use of data becomes the norm, consumer expectations have shifted as well, meaning that customers will increasingly expect every brush with a brand to be tailored to reflect what is known about them as individuals.
Use your data to understand your customers as individuals so you can make their engagements with you as personal and tailored as possible. The right approach, at the wrong time will fall on deaf ears. Likewise, the opportunity to speak to your customers is rare – you need to make a good impression or risk isolating them altogether from your brand.
Knowing when someone is receptive to a contact and understanding what makes them tick when they are talking to you is key to getting a fair hearing. This applies whether you're trying to sell them something or help them resolve a complaint.
Customer experience experts can help you to interpret the data and take appropriate steps to improve your engagement with customers across a range of scenarios. By doing this brands can make tangible improvements to overall satisfaction levels.
Think outside the box
There might be a temptation for brands to try to make their data support existing assumptions about their customer base. No one likes being put into a box, so brands should not be too rigid in their segmentation.
To be useful, data should always be used to illuminate rather than pigeon hole customers, shining a light on individual preferences rather than generalising about group behaviours.
Good use of customer data should empower brands to move away from out-dated demographic segmentations, and to approach each customer as an individual with a unique set of habits and behaviours.
Set your data free
When plotting out how to use data to improve customer experience, brands should remember that interactions are, first and foremost, about engaging with an human being – a single consumer with unique preferences and needs at the end of a phone or the other side of a screen.
Whilst data can be used to tell brands about trends in their customer base as a whole, these may not always apply to the person at the other end of the line, at that moment in time.
Brands need to balance the human element of customer interaction with the use of data. This means liberating their data by sharing it with those on the front line engaging with customers on a day to day basis.
By empowering contact agents to work with data on hand, you are allowing them to make informed decisions and take judgement calls based on the immediate interaction. Creating synergies between people and data will go a long way to helping brands build the very best experiences, create loyalty and boost sales.