What tech do the c-suite really get excited about? IDG Connect speak to Rajesh Subramaniam, CEO & MD at Firstsource Solutions to find out.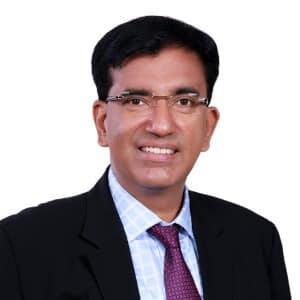 What is your favourite personal gadget?
My favourite gadget is my iPhone – without a doubt. It's got everything I need in one place and means I also have a 'mobile office', so I can keep on top of my work without being tied to my desk.
Do you have a favourite piece of personal software?
Continuing with the Apple theme, it has to be iTunes. Being able to access music, movies, TV shows and books on-demand wherever I am is just so convenient – especially when I'm travelling for work.
What was the first piece of technology you got really excited about?
This would have to be the original Casio digital watch. It was lightweight, had multiple functions and – most importantly – was real value for money. It was a real trailblazer for its time!
What device improves your life most at work?
My watch. I am a stickler for good timekeeping and being late for meetings is a real pet hate of mine. My watch keeps me on schedule throughout the day, wherever I am in the world.
What software keeps you most productive at work?
This might not be the most exciting answer, but it has to be Microsoft Outlook. It has email, a calendar, notes and tasks and synchronizes everything, across all my devices. I couldn't get through a work day without it!
Is there any technology that has become extinct that you would like to resurrect?
This is an easy question to answer – Vinyl LPs. I think there is something romantic about listening to an LP – the sound of it, the feel of the vinyl and the ability to hold a physical record in your hands. This has been lost in this digital age, and I think that's a real shame. Music is very important to me because it helps me slow down from the fast pace of life and relax.
Is there any technology you would personally recommend that you don't think enough people know about? (Hardware or software, work or personal)
I am a firm believer that using apps and digital devices to track your health can be really beneficial, as these technologies can have huge benefits in terms of knowing how healthy you are and enabling you to track improvements or deteriorations. In today's stressful world, the ability to identify issues such as blood pressure and potential heart problems early on has the potential to save lives.
Do you think anything about your personal use of tech would surprise your colleagues?
I'm fairly predictable in my use of technology – iPhone, laptop, iPad. I am also a big fan of my Fitbit – so I practice what I preach on the use of health-related apps!
The full article can be found here.
About IDG Connect
IDG Connect is the demand generation division of International Data Group (IDG), the world's largest technology media company. Established in 2006, it utilizes access to 44 million business decision makers' details to unite technology marketers with relevant targets from 147 countries around the world. Committed to engaging a disparate global IT audience with truly localized messaging, IDG Connect also publishes market specific thought leadership papers on behalf of its clients, and produces research for B2B marketers worldwide.