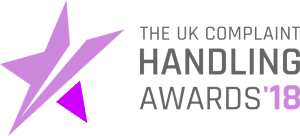 giffgaff, the community-run network, and Firstsource Solutions, the customer experience expert, together have won the award for Best Personal Entertainment and Telecoms at the prestigious UK Complaint Handling (UKCH) Awards. The UKCH Awards recognise and celebrate organisations, teams and individuals who achieve excellence in managing consumer complaints.
giffgaff and Firstsource Solutions beat off national competition to win the award in recognition of their partnership, which has delivered record breaking results for the telecoms company in a highly competitive marketplace. giffgaff and Firstsource's win was announced at a ceremony held in London.
The UKCH accolade is the latest in a series of wins for giffgaff and Firstsource's partnership, which has previously been recognised at the European Contact Centre & Customer Service Awards and the UK Customer Experience Awards.
Commenting on the win, Rajesh Subramaniam, MD and CEO at Firstsource Solutions, said: ''I'm delighted that Firstsource's work with giffgaff has continued in its awards success and has been recognised at the UK Complaint Handling Awards. Credit goes to the dedication of the brilliant teams at giffgaff and Firstsource – a huge congratulations to everyone involved!''
giffgaff's Chief Marketing Officer, Ash Schofield, said: "As a network, we pride ourselves on our member driven, online-only approach to mobile​, doing away with the traditional call centre model altogether. ​This award proves that ​this is a winning formula. Together with our members and Firstsource we continue to challenge ourselves to deliver exceptional service."
About Firstsource
Firstsource, a RP-Sanjiv Goenka Group company is a customer experience expert and global provider of customised BPM (Business Process Management). Firstsource partners with brands including FTSE 100, Fortune 500 and Nifty 50 companies in the Banking, Financial Services and Insurance, Healthcare, Telecommunications and Media sectors. We operate in India, the Philippines, the UK and the US.
www.firstsource.com
For more information, please contact:
firstsourceteam@firstlightpr.com
+44 20 3617 7240
About giffgaff
What it is – giffgaff is a contract-free mobile network 'run by you'. giffgaff is a Scottish expression meaning, you give me something, I give you something back.
Background – It was founded in 2009 based on the belief that there is a better way to do mobile and boasts a consumer-centric approach that puts members at the heart of the brand's offering and is setting new standards for member satisfaction.
How it works – Once a giffgaff SIM card is activated, members can buy any of giffgaff's goodybags (a bundle) that includes a mix of UK calls, text and internet and last for 30 days.
Phones- giffgaff has a range of unlocked mobile phones available on price plans that suit everyone, whether that's a one-off payment or a monthly payment plan.
No customers, just members – Not only do the members run the forums, inspire the community and spread the good word of giffgaff far and wide, they have also been the brains behind some of giffgaff's best ideas, from how they want their mobile network run to what they want in the future.
Giving back – To reward members for running parts of the business, twice a year giffgaff members are rewarded via 'Payback', allowing them to convert the kudos they've earned into call credit, cash or a charity donation.
www.giffgaff.com