We are delighted to have celebrated multiple Firstsource award wins at the Welsh Contact Centre Awards last week!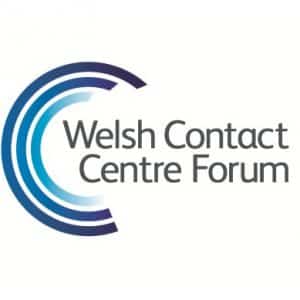 Over 700 guests attended the Awards at the Wales Millennium Centre on 9th March, presented by television presenter Claudia Winkleman. The annual event, now in its 19th year, is organised by the Welsh Contact Centre Forum to celebrate excellence and innovation across the Welsh contact centre industry. Each year, our growth and presence in Cardiff is recognised through our participation in the Welsh Contact Centre (WCC) Awards and this year was no exception.
Firstsource kicked off the night by winning gold in the 'Outsourced Contact Centre of the Year' award. This award recognises the Firstsource Cardiff teams' commitment to understanding and responding to customer needs, while delivering great exceptional experiences.
The Cardiff HR teams were also successful in the 'People Engagement' category, taking home the gold for their commitment to making Firstsource an employer of choice, while delivering value to our clients and contributing to Firstsource's overall business performance.
Adam Pitt, Senior Trainer, also took home the gold in the 'Trainer of the Year' category, as a result of his passion and drive to make a significant difference to customer experience.
The WCC accolades are the latest in a series of wins for Firstsource's, which has previously been recognised at the UK Complaint Handling Awards, European Contact Centre & Customer Service Awards and the UK Customer Experience Awards.
Commenting on the win, Kathryn Chivers – VP, Sales Operations, said, "I am extremely proud of every employee across our Cardiff sites who have helped to make these award wins possible! Your collective efforts and hard work have set us apart from our competitors, meaning that again we have been awarded 'Outsourced Contact Centre of the Year'. Also, winning the 'People Engagement' Award has been a testament for all the hard work we have delivered in that area. Huge congratulations to Adam Pitt who has supported our sales estate and had an incredible year. Thank you all once again!"
Sandra Busby, Managing Director of the Welsh Contact Centre Forum said: "These awards are essential in recognising such an important industry to the Welsh economy and may we thank all of the organisations who entered. We wish all finalists the very best of luck at the forthcoming ceremony where we will be celebrating our 20th year of the awards."
About Firstsource
Firstsource, a RP-Sanjiv Goenka Group company is a customer experience expert and global provider of customised BPM (Business Process Management). Firstsource partners with brands including FTSE 100, Fortune 500 and Nifty 50 companies in the Banking, Financial Services and Insurance, Healthcare, Telecommunications and Media sectors. We operate in India, the Philippines, the UK and the US.
www.firstsource.com
For more information, please contact:
firstsourceteam@firstlightpr.com
+44 20 3617 7240