London, January 2018: Firstsource Solutions is pleased to announce the appointment of Sean Canning to the position of President and Chief Operating Officer, Customer Management.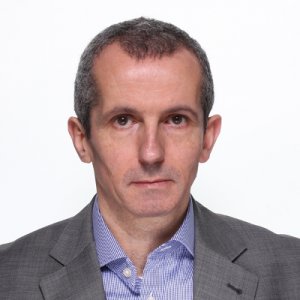 Sean will be based in Firstsource's Derry centre and will be reporting to Rajesh Subramaniam, Managing Director and CEO at Firstsource Solutions. Sean takes over responsibility from Shalabh Jain, who will now transition full time to his role as President and Chief Transformation Officer.
Sean brings with him over 30 years' experience in the customer service operations industry. Until 2013, Sean was Executive VP, Head of Customer Management, Europe & North America at Firstsource. He re-joins the business from Sutherland, where he was Head of Service Delivery across EMEA, China and Malaysia. Sean has an MBA from the University of Ulster and a Diploma in Company Direction from The Institute of Directors.
Rajesh Subramaniam Managing Director and CEO at Firstsource, said "We are delighted to welcome Sean back to the Firstsource team. His extensive sector knowledge and international experience will be a real asset to our business and we look forward to working with him as we continue to develop innovative solutions for our clients."
Sean Canning commented, "This is an exciting time in the BPM and customer experience sector and I am thrilled to be returning to work with the talented team at Firstsource."
About Firstsource
Firstsource, a RP-Sanjiv Goenka Group company is a customer experience expert and global provider of customised BPM (Business Process Management). Firstsource partners with brands including FTSE 100 and Fortune 500 companies in the Banking, Financial Services and Insurance, Healthcare, Telecommunications and Media sectors. We operate in India, the Philippines, the UK and the US.
(www.firstsource.com)
For more information, please contact:
firstsourceteam@firstlightpr.com
+44 20 3617 7240