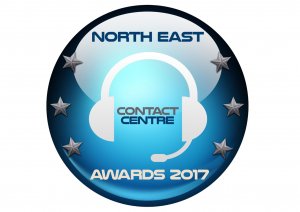 We're delighted to announce that we've been shortlisted in four categories in this year's North East Contact Centre Awards!
The news follows our recent wins at the GSA Awards, UK Customer Experience Awards, ECCCSA Awards and our most recent shortlisting in the UK Complaint Handling Awards 2018.
We are now in the running to win Contact Centre of the Year for our work in our Middlesbrough centre and the Recruitment Champion category for the efforts of our Middlesbrough HR team. Johnny Auton, General Manager– Operations at Firstsource, has been shortlisted in the Inspirational Leader 2017 category, recognising his commitment to continually creating and delivering vision with demonstrable results. Devinder Singh, Quality Team Leader – Service Excellence, has also been shortlisted in the Customer Experience Champion of the Year category, which recognises Devinder's passion and drive to make a significant difference to customer experience.
Now in their 14th year, the North East Contact Centre Awards celebrates the success of one of the region's leading industries and recognise and reward the achievements of employees who make North East contact centres among the best in the world.
Commenting on the shortlisting, Adam Gould, SVP, Head of UK Operations at Firstsource Solutions, said: "We're hugely proud of the work we do to deliver the highest quality customer experience, so to be shortlisted in not one, but four categories at the North East Contact Centre Awards is fantastic news. We wouldn't have been able to do so without our brilliant Middlesbrough team – well done to all involved."
About Firstsource
Firstsource, a RP-Sanjiv Goenka Group company is a customer experience expert and global provider of customised BPM (Business Process Management). Firstsource partners with brands including FTSE 100, Fortune 500 and Nifty 50 companies in the Banking, Financial Services and Insurance, Healthcare, Telecommunications and Media sectors. We operate in India, the Philippines, the UK and the US.