As published in BQ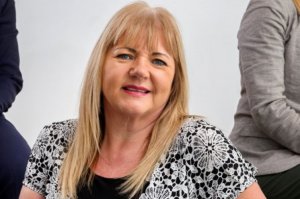 Kath Chivers, the vice president of operations at Firstsource Solutions in Cardiff, has praised the Welsh capital's skilled talent pool as the company takes on an extra 300 members of staff Firstsource Solutions, one of the UK's leading call centres, announced plans to create up to 300 new jobs last month and Chivers says it is testament to the city's skilled workforce.
The company currently employs 1,500 people across two sites in Cardiff: Discovery House in Cardiff Bay and Oakleigh House in the city centre, which opened last year.
Firstsource now plans to create up to 300 new jobs in Cardiff this year, which will see local people deliver customer service for Firstsource on behalf of Sky and other clients.
Chivers said: "Our growing collaboration with Sky means that Firstsource is now in a position to offer more people roles in Cardiff.
"We've found many talented people in the city already, and we're now looking to strengthen our team with people who are passionate about delivering great experiences for our clients' customers and want an exciting opportunity to develop their careers.''
The announcement follows the news that Firstsource recently signed a 10-year deal to expand its existing partnership with Sky.
The deal comes as a result of Sky's decision to consolidate its outsourced areas for TV and broadband services into one strategic partnership.
In total, the partnership will see Firstsource take on 1,200 new people across Wales and continue to provide customer experience solutions for Sky's TV and broadband services until 2026.
She added: "The deal that we've signed to expand our existing partnership with Sky was the largest business process outsourcing (BPO) deal in the telecoms and media industry in the past two years, and Firstsource's largest deal to date."
This is the latest in a string of successes for Firstsource following a hat trick of wins at the recent Welsh Contact Centre Awards.
At the awards, Firstsource was awarded first place in the diverse workplace, trainer of the year, and industry champion categories.
Chivers concluded: ''Firstsource has been operating in Cardiff for over five years, and we cemented our commitment to the city by opening a second facility at Oakleigh House in March last year.
"During this time we have been incredibly impressed by the talent the city has to offer, and we're looking forward to continuing to work with our Cardiff teams to deliver fantastic customer experiences for our clients."