Among 50 leaders under the age of 40 recognized for shaping and propelling the mortgage, real estate and fintech industries forward.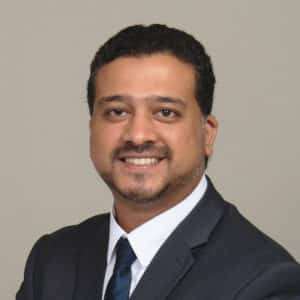 [Palm Bay, FL – Jun 3, 2020]: Sourcepoint, a leading provider of products and services to the US mortgage industry, announced that its EVP & COO Auvese Pasha was named to the 2020 HousingWire Rising Stars list. This award honors 50 innovative leaders in mortgage, real estate and fintech for professional achievements within their organization as well as their contributions to the overall industry, community outreach, client impact and personal success.
"As a partner of choice for leading mortgage companies, Sourcepoint is constantly pushing the envelope in designing solutions that help clients reimagine business processes and enhance borrower experience." commented Auvese. "I am honored to be recognized as a 2020 HousingWire Rising Star during this unprecedented time. This award belongs to the entire Sourcepoint team for its commitment to delivering customer-centric solutions, every day — whether in normal times or times of uncertainty."
For nearly a decade, Auvese has played an integral role as a member of the Sourcepoint leadership team. His innovative strategies, hands-on leadership and extensive domain experience have helped the company attain explosive growth. He keeps a laser-sharp focus on helping clients drive digital transformation using emerging technologies, cutting loan production and servicing costs while elevating borrower experience. He has also been instrumental in developing high-performing global operation centers across multiple business lines, ensuring delivery excellence. A licensed title agent in 36 states, he leads Sourcepoint's Title Agency, playing an active role in the American Land Title Association's title action network, advocating for the title industry in Washington, D.C.
A people-oriented leader, Auvese provides leadership to a diverse team of over 5,000 employees. Under his leadership, Sourcepoint has witnessed significant top line growth and expanding revenue.
About Sourcepoint
Sourcepoint is a premier provider of expertly crafted products and services to the US mortgage industry. Our technology-based solutions help mortgage companies transform into digital-first organizations, improving agility, accelerating cycle times, and elevating borrower experience. Backed by global delivery capabilities and the most comprehensive set of state licenses, our team of professionals delivers deep domain expertise across the mortgage lifecycle. Our Business Process as a Service (BPaaS) solutions underpinned by next-gen technologies such as Artificial Intelligence (AI), Robotic Process Automation (RPA) and Natural Language Processing (NLP), act as the building blocks for reengineering processes, automating workflows and deploying advanced analytics.
For more than 25 years, Sourcepoint has partnered with leading mortgage companies throughout the US, including most top 20 lenders and servicers, helping them sharpen their competitive edge. We can do the same for you.