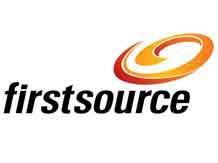 Firstsource acquires BPO division of US-based ISGN
Over 700 employees from ISGN's BPO division in the United States and India will become a part of Firstsource through this acquisition
BPO firm Firstsource, a RP-Sanjiv Goenka Group company, today announced that it has acquired the BPO division of US-based mortgage technology and services firm ISGN.
Over 700 employees from ISGN's BPO division in the United States and India will become a part of Firstsource through this acquisition. This strategic acquisition helps Firstsource penetrate the growing US mortgage BPO market. It also provides Firstsource with marquee customers, strengthens its Banking, Financial Services and Insurance (BFSI) portfolio and offers significant potential opportunities for cross-selling of services.
"The acquisition marks Firstsource's penetration into the growing US mortgage BPO market. ISGN's deep knowledge in the mortgage outsourcing space coupled with a set of marquee customers provides us with significant opportunities to cross-sell capabilities and leverage our global relationships," said Firstsource Chairman Sanjiv Goenka.
The company also announced its third quarter results for fiscal 2016. It reported net profit of Rs 67 crore for the third quarter ended December 31, 2015 up 16.6 per cent compared to same quarter last fiscal and 8.4 per cent on sequential basis.
Revenue for the quarter at Rs 817.8 crore grew 8.9 per cent year-on-year and 3.2 per cent on sequential basis.
"Our third quarter results are consistent with expectations. We have been able to effectively meet operational as well as financial targets. Building on our growth momentum, we expect to see more demand across our key verticals. We will continue to invest to expand our solutions portfolio and provide long-term value to our clients and stakeholder," said Goenka.
The company also stated that they have successfully made the quarterly principal repayment of $ 11.25million on its outstanding debt on December 31, 2015.