Firstsource Solutions enjoyed two major wins at the 2017 UK Customer Experience Awards, including the prestigious CX Professional of the Year accolade.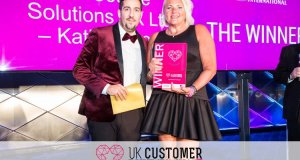 That title was earned by Kath Chivers, the firm's Vice President of Sales Operations, for her sterling work in transforming CX standards across the UK contact centre industry.
Meanwhile, the outsourcing firm also triumphed in the Large Contact Centre category – in partnership with Sky – for its Cardiff centre, and finished as admired finalists in the Best Financial Services and Engaging Customers Online categories.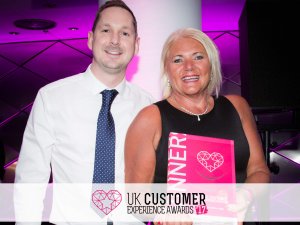 Congratulating his staff for their victories, CEO of Firstsource, Rajesh Subramaniam, told CXM of his pride in Kath and her colleagues.
"For the past five years, Kath has shown real dedication to the Firstsource business and her teams based in Cardiff, Warrington, and Derby," he said.
"She is committed to delivering superior customer service and works to raise customer service standards across the UK contact centre industry.
"Kath's passion about excellent customer service has seen her work with Sky to increase NPS scores and drive customer excellence through its sales division."
This was the third year in a row that Firstsource has been recognised at the UK CX Awards, following last year's win in the Technology and Telecoms category for its work with NOW TV.
Mr Subramaniam added: "The two award wins are fantastic news and testament to the dedication of our superb team.
"We work as a strategic and collaborative partner with our clients, so we're delighted that this has been recognised at this year's UK Customer Experience Awards."