We are delighted to have celebrated multiple Firstsource award wins at the European Contact Centre and Customer Service Awards (ECCCSA's) last night.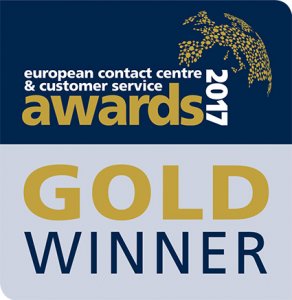 After being shortlisted for four ECCCSA awards, it was announced that Firstsource won gold in Medium Contact Centre of the Year and Silver in Outsourced Contact Centre of the Year, for our work at our Middlesbrough centre. Firstsource was also awarded silver in Outsourcing Partnership of the Year for our work with Sky, at a prestigious dinner and ceremony in London.
The Medium Contact Centre of the Year and Outsourced Contact Centre of the Year awards, recognise the Firstsource Middlesbrough team's commitment to understanding and responding to customer needs, and delivering great customer experiences.
The Outsourcing Partnership of the Year silver award recognises Firstsource's work delivering excellent customer service and sales for Sky.
Commenting on the wins, Rajesh Subramaniam, MD and CEO at Firstsource Solutions, said: "I'm delighted that Firstsource's winning streak continues. Yesterday's award wins are a reflection of the brilliant work that the Firstsource family is doing across the UK, and the incredible results they achieve for our clients."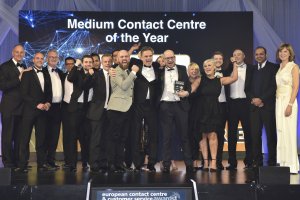 About Firstsource
Firstsource, a RP-Sanjiv Goenka Group company is a customer experience expert and global provider of customised BPM (Business Process Management). Firstsource partners with brands including FTSE 100, Fortune 500 and Nifty 50 companies in the Banking, Financial Services and Insurance, Healthcare, Telecommunications and Media sectors. We operate in India, the Philippines, the UK and the US.