The right intelligence to reinvent everyday
Some things are timeless. Like the power of a genuine conversation. The nuance between the right answer to a question, and one that blends expertise with a perfect dose of empathy. The resolution to a complex decision that's not just good enough – but has that extra touch to surpass expectations.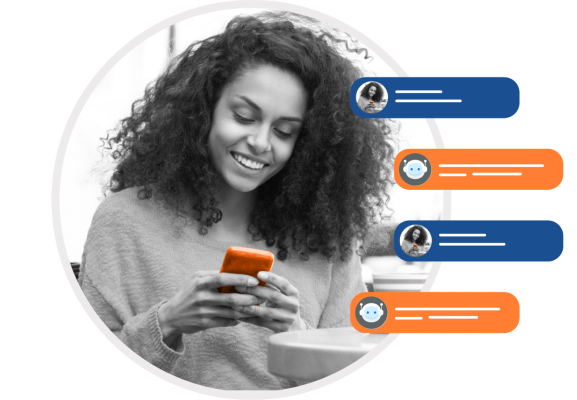 It's why we built the FirstSenseAI platform
that works for people
Customers get the information they need, faster and with less effort
Insights lead to better service and outcomes
People feel seen, heard and supported
Solutions based on real world data increase satisfaction and loyalty
From delivering personalized, relevant support to creating seamless processes that transform operations, we focus on helping our clients reinvent every day to better empower people, their ambition and ability to do amazing things.
Markets change, and we know it
Let us help you harness the power of AI to deliver new levels of experience and efficiency.
20-point




improvement

in NPS

Large telecom company leverages ML to transform outdated customer engagement to relevant, personalized recommendations
From 2

weeks


to 1 day

EdTech company uses Generative AI to enable rapid, personalized response and help students meet application deadlines
40%

increase


in remote job retention

IT services organization engages remote employees with a Metaverse-based, interactive training curriculum
>98%

accuracy


language translation

Media company leverages AI & ML to bridge language barrier gap, enabling rapid growth and expansion