Improving our world, together
At Firstsource our journey towards ESG (Environmental, Social, and Governance) excellence and sustainability embodies our strong commitment to collaboratively make a positive impact on our people, planet and communities. Through responsible environmental practices, ethical governance, and a strong focus on social well-being, we believe we can create a brighter, more sustainable future for all. This message encapsulates our shared vision of a better world and reflects our dedication to fostering meaningful change in partnership with our stakeholders.
As a responsible organization, we are placing our commitments to society and the planet on equal footing with profitability. Exploring every opportunity for integrating the material aspects of ESG into our processes, to transition into a leading, sustainable, and purpose-driven business.
Also, we are continuously monitoring and analyzing data to improve our performance in reducing our environmental footprint, supporting our communities, and creating inclusive and safe workplaces.
Best-in-class governance and high ethical standards are essential for an organization's success and longevity. It involves transparent and accountable decision-making processes, ethical leadership, and the responsible use of resources. In our ESG journey, we've taken proactive steps to align ourselves with various reputable reporting frameworks like BRSR, CDP, DJSI, and Ecovadis, reaffirming our commitment to responsible governance and sustainable practices.
A key driver for our people and the organization is a sense of purpose, and an ambition to drive meaningful change within diverse communities. In FY 2022-23, our journey towards investing in our people. platforms and purpose continued with renewed vigor and determination, unlocking new potentials for growth and development.
Robust ESG governance framework
ESG is everyone's business in an organization, and we have integrated it within our company with governance processes extending to the very top.
Our 360-degree ESG governance defines a framework of roles and responsibilities involving the Boards of Directors to build awareness across the organization, encouraging teams to collaborate and identify opportunities within Firstsource and beyond.
The ESG governance framework guides our management to build strategy, mitigate risks, and improve the performance of our company initiatives and brings in transparency to provide long-term value for our stakeholders while solving critical societal challenges.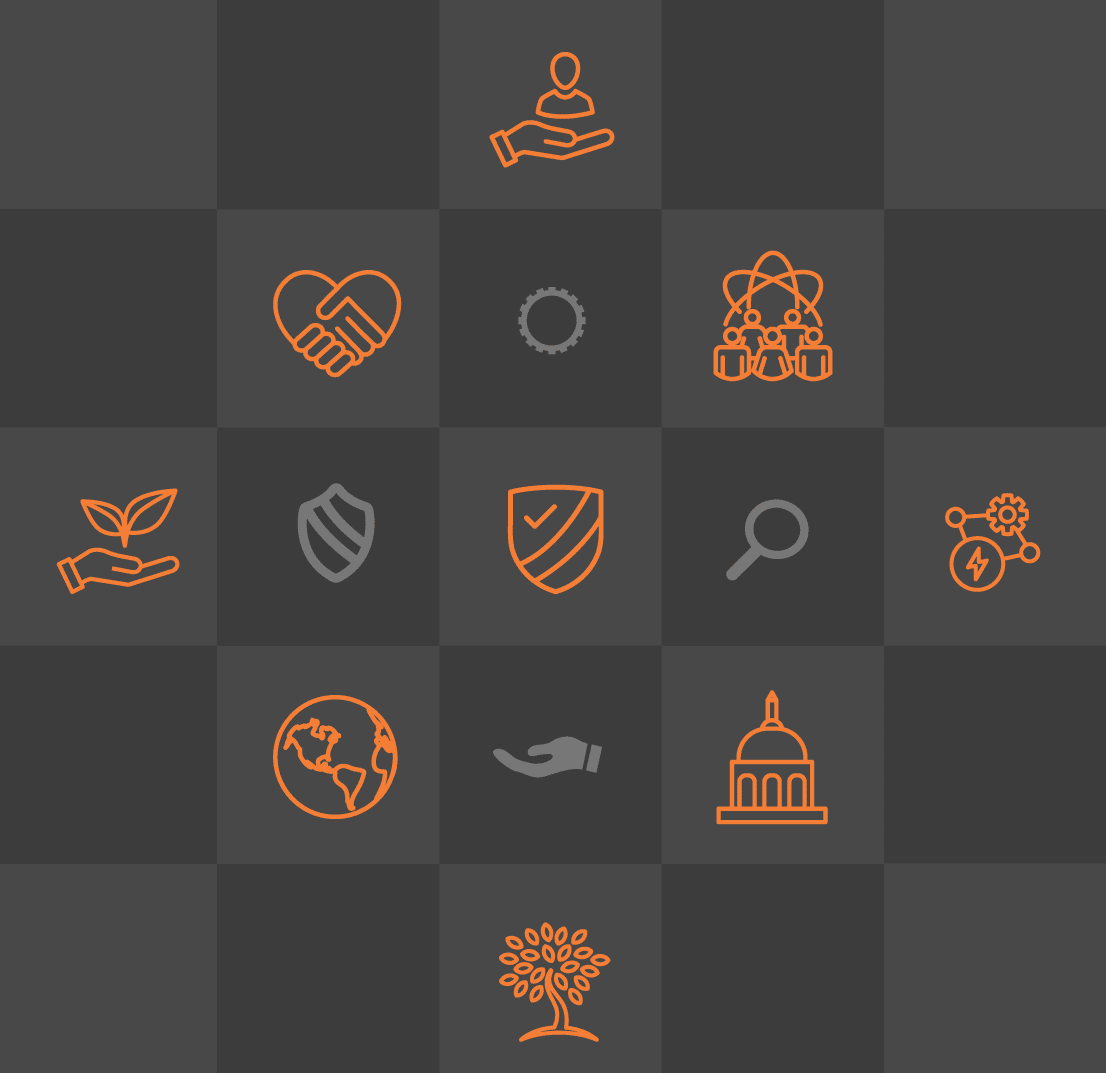 Environmental stewardship
We embed sustainability practices into all that we do. Our strategy is centered on environmental conservation and assisting our clients on their path toward sustainability.
We have been making conscious efforts towards to drive impact on urgent environmental issues. Through eco-friendly business practices and initiatives for conserving natural resources, we are taking action to ensure a sustainable future. We are proud to be an ISO 14001:2015 certified organization for most of our centers in India and the UK. We are dedicated to environmental stewardship through our core focus areas of 'Combating Climate Change, 'Managing Waste Responsibly', and 'Reducing Water Consumption'.
Key Environment Highlights
We strongly believe that advancing the interests of our people and strengthening our communities go hand in hand. Doing right by our people helps energize employees and empower them to drive a positive impact in the communities where they live and work. Our approach to creating positive outcomes centers around seven pillars:
Prioritizing Employee Engagement, Wellbeing and Safety
Attracting Talent and Managing Performance
Employee Development
Celebrating Inclusion and Diversity
Cultivating Client Relationships
Fostering Relationships with Society 
Responsible Supply Chain