Improving our world, together
Firstsource is infusing sustainability into the core of its transformation journey in alignment as a resilient and purpose-driven organization and creating tangible impact for its stakeholders.
As a responsible corporate citizen, we are placing our commitments to society and the planet on equal footing with profitability. Exploring every opportunity for integrating the material aspects of ESG into our processes to transition into a leading, sustainable, and purpose-driven business.
Also, we are continuously monitoring and analyzing data to improve our performance in reducing our environmental footprint, supporting our communities and creating inclusive and safe workplaces.
Our ESG priorities remain a foundational element of our long-term value creation. By making ESG a priority, we are reinforcing existing CSR programs and further strengthening them with high-impact sustainability initiatives. The four major pillars of our efforts are constructive dialogue, well thought-out frameworks, high-impact programs, and transparent reporting – all of which help enhance the economic and social value of our business.
The focus on ensuring the balance between driving profits and building communities is key to a sustainable business model, and intrinsic to how we work at Firstsource. Embedding a mature purpose-led ESG strategy, roadmap and incorporating ESG considerations into organizational thinking allows us to use our resources in the most effective manner.
Robust ESG governance framework
ESG is everyone's business in an organization, and we have integrated it within our company with governance processes extending to the very top.
Our 360-degree ESG governance defines a framework of roles and responsibilities involving the Boards of Directors to build awareness across the organization, encouraging teams to collaborate and identify opportunities within Firstsource and beyond.
The ESG governance framework guides our management to build strategy, mitigate risks, and improve the performance of our company initiatives and brings in transparency to provide long-term value for our stakeholders while solving critical societal challenges.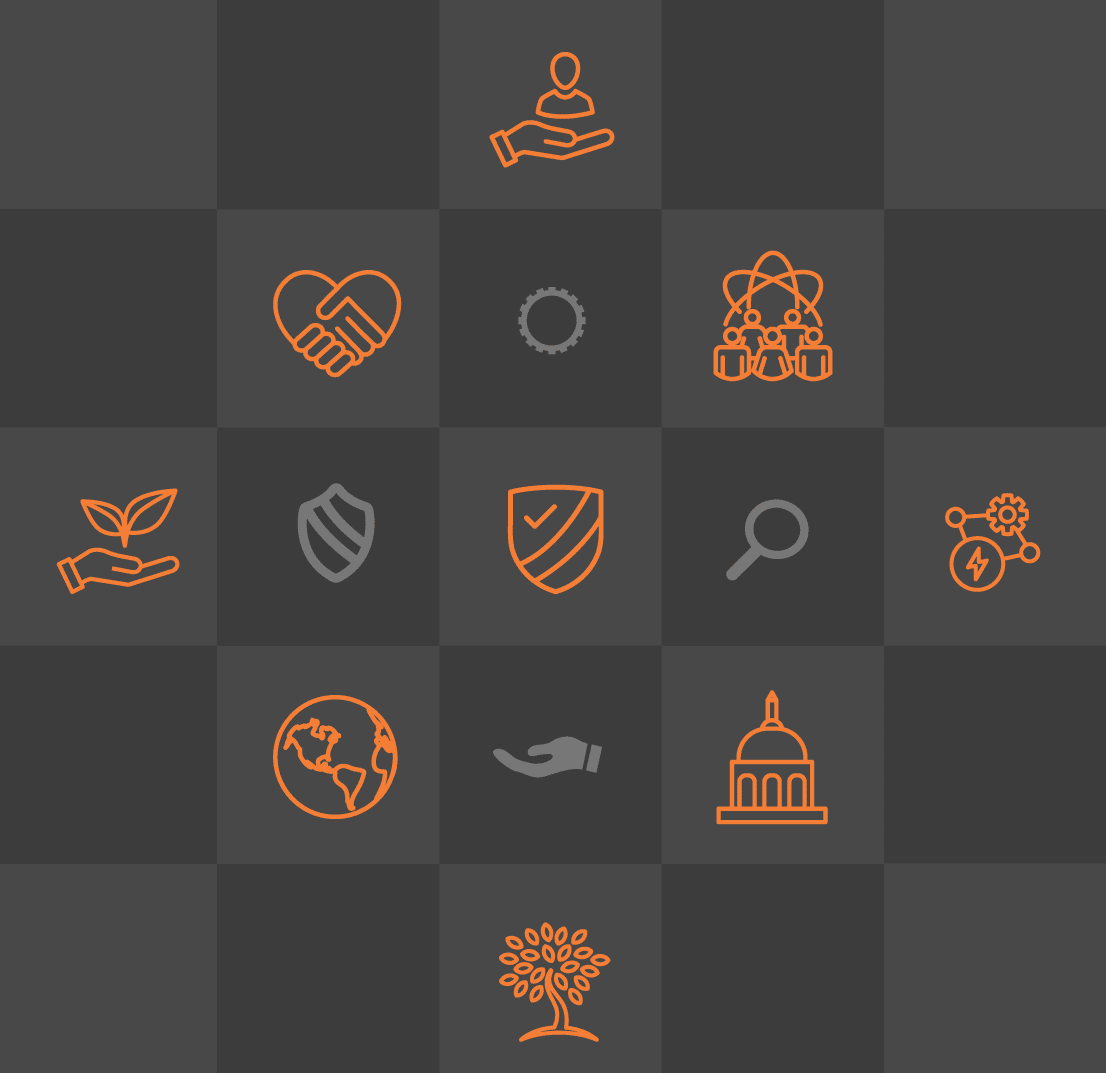 Environmental stewardship
We embed sustainability practices into all that we do. As a company, our strategy is centered on environmental conservation and assisting our clients on their path toward sustainability.
We have been making conscious efforts towards sustainability to drive impact on urgent environmental issues. Through eco-friendly business practices and initiatives for conserving natural resources, we are taking action to ensure a sustainable future.
Key Environment Highlights