The recession and cost-of-living increases are hitting households hard. For service businesses it's an opportunity to discover new models for customer-centricity, and win consumer trust
As we're writing this, inflation in the UK is at 11.1% (over 5 times the Bank of England target). The price of food and non-alcoholic drinks even rose by 16.2% compared to last year. It's pretty clear that households across the nation have been thrown into uncertainty about rising costs. Many will be struggling to make ends meet this year.
The rush for reassurance
For CX professionals working for household brands, such as utilities, telcos, retail, and more – this will pose a challenge. In fact, many of the brands we advise are already seeing an increase in contact centre interactions, with customers getting in touch to cancel or downgrade subscriptions, shop around, and query charges. In the UK alone, our analysis suggests customers will make an additional 148 million enquiries (see table). And the poorest 20% of households are expected to account for almost 40% of those.
Forecast additional customer service enquiries to UK companies in 2023
| | Enquiries per year, million | Enquiries per month, million | % of enquiries from the 20% poorest households |
| --- | --- | --- | --- |
| | | | |
| To financial services companies | | | |
| | | | |
| To telecoms / media providers | | | |
Source: Firstsource analysis
An opportunity to win customer trust
If you're in charge of handling this new onslaught of enquiries, you'll be working hard to reconcile the customer-centric approach you've committed to and the operational pressure this will put you under.
But we'd like to urge brands to focus on the opportunity beyond the immediate crunch. This is such a unique chance for businesses to listen hard, and build an experience – within and outside the contact centre – that earns their customers' long-term trust. And to do that, we believe that brands would benefit from reviewing what they consider an "empathetic approach". Let us explain:
Empathy may look different today
In times of uncertainty like this, of course brands are going to want to help worried customers quickly, reassure them wherever they can, and meet them with empathy. And for many years, the consensus has been that the most empathetic approach means voice support, provided by human associates.
We'd like to challenge that view – to some degree at least – for three reasons:
Modern businesses are complex (and offer a variety of products and packages). People get in touch for a number of different reasons ranging from simple to complex. In quite a few of these cases, customers will care less about speaking to a real person, and more about getting an answer fast.
Customers' channel preferences vary hugely, often along generational divides. For instance, millennials and Gen Xers expect brands to practice social listening and proactively deal with issues in social media networks.
Digitally enabled lifestyles mean that customers increasingly get in touch while at work, commuting, or from other situations where calling may not be the ideal way of resolving an issue.
The point we're making is: there's no such thing as a "typical customer journey" – and no single, universally acknowledged way of being empathetic. And often, today, digital solutions are preferable to voice service.
Analytics can help you find long-term fixes
That's why we're a firm believer in "right-sizing", i.e. a strategy of offering the right channel to the right person at the right time. It allows you to prevent enquiries in the first place; deflect some of them to self-service, email, messaging, or chat; and free your associates up to spend time on the complex interactions where the human touch matters.
How do you do that?  By taking a close look at existing data. Historical transactions and customer records can help businesses shape a right-sized CX strategy. For instance:
Establishing the segments and use cases: understanding which (regional, generational, etc) demographic gets in touch for which reason helps build meaningful CX segments – and the right solution for each.
Spotting the exceptions, e. knowing when the rule doesn't apply: one of our customers saw that millennials generally preferred chat over voice service – but would always choose to call in regard to mortgage issues. When it came to the biggest expense in their lives, this demographic needed a real person. As a result, our customer re-engineered their mortgage channels and trained their associates accordingly.
Sharing insights across the organisation: if a given issue comes up over and over again – e.g. customers downgrading from a premium model – your product team need to know. There may be a gap in your offering, with the data highlighting the need for a revised product that's easier for customers to adopt.
Using the knowledge to train associates: all of this information can help make conversations more successful – feed it into shared knowledge bases and customer assist applications so it's available when needed.
Doing this work takes a bit of investment and time (but less than you might think!), but in my experience it's always worth it. In many cases, in addition to creating better CX (which positively affects customer trust and retention rates), it also impacts other KPIs (such as associate utilisation, "sales-through-service", or cost).
How to manage the customer stampede
But even without a complete revamp of their operations, businesses can relieve some of the immediate pressure on their contact centres, while doing right by their customers. An easy place to start is making sure that basic information is simple to find on your website, updating your FAQs, and reviewing Interactive Voice Response (IVR) queues – i.e. the process by which large call volumes are lined up for associates to handle. If you want to go further, consider using SMS and WhatsApp messaging, or channel basic queries to chatbots.
Emergency measures if your contact centre is already swamped with calls
We hear those of you who may be all for strategic CX transformation, but haven't yet managed to get their stakeholders on board and secure the budget. Well, there's a few things you can do to make your customer journeys immediately more empathetic:
Allow customers to defer payments. It's a hugely effective way of easing the pressure and if you can, now's the time to offer individual payment plans (but we don't feel qualified to give advice on this – largely commercial – decision. We'll stick to CX technology).
Throw some money at it: if your phone lines are clogging up and you're getting negative publicity, consider outsourcing customer service operations and scaling up for the short term.
Proactively communicate as early as possible. Use your available channels (such as email, text, FAQs) to let customers know about e.g. price increases, and their options. Offer them alternative products, or flexible arrangements, if possible through self-service.
Offer a callback service. Instead of making customers wait, have your associates call them back at a convenient time.
Provide extra training sessions for your service associates: more than ever now, they need to act as advisors. Help them fully understand your range of products and services, and how they can match them to a customer's situation.
All of these, in my mind, present fantastic opportunities to genuinely demonstrate empathy with struggling customers this year. And if you get it right, the same will be true for your CX as is for authors of good novels: in the end, your customer may not remember exactly what you did, but they'll always remember how you made them feel.
Ashish Bhatla

Vice President and Head of Sales BFSI, UK & Europe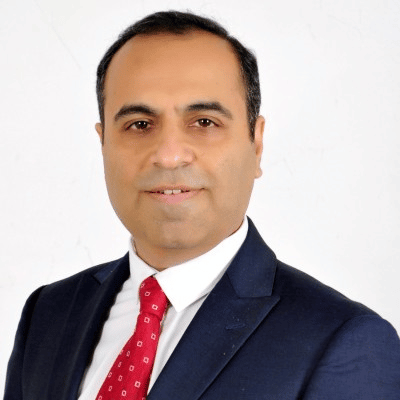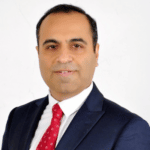 Ashish is Vice President and Head of Sales BFSI, UK & Europe at Firstsource. A hands-on enterprise sales leader with strategic thinking and strong management skills, he has experience in IT services and BPO across financial services, telecoms, ecommerce and retail with global exposure in launching products and brands.
Ganpath Thanumoorthy

SVP – Customer Experience

Ganpath is Senior Vice President and Head of Customer Experience at Firstsource. Ex Accenture, GE and Cognizant, he has 25 years of experience in operations, technology, quality, and analytics leadership. He specializes in creating and executing customer experience transformation roadmaps for organizations worldwide.